Dear friends,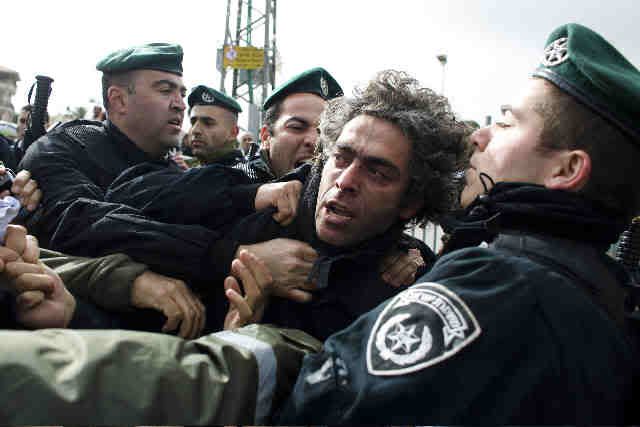 The solidarity struggle with Palestinian theatre-artist and activist Samieh Jabbarin, who is still under house arrest in Um Al Fahm, has gained significant resonance in the past two weeks thanks to the publication of journalist Aviva Lori's extensive coverage of the affair in Haaretz weekend supplement in Hebrew (22.5.09) and English (28.5.09).  Links to both versions follow:
haaretz.co.il/hasite/spages/1087171.html
haaretz.com/hasen/spages/1088706.html
Unfortunately, nothing has moved in court.  On June 7th the court in Hadera is to review Samieh's appeal for lifting the limiting conditions of his house arrest — four (!) months of being denied his personal liberty after being arrested at a political demonstration.  Due to the said limiting conditions, Samieh could not even attend the Tel Aviv University scholarship and award granting ceremony of the Faculty of Fine Arts held a few days ago, where he was mentioned with outstanding honors by the dean and received a scholarship (see appendix).
Please consider: further damaging Samieh, the police — along with the State Attorney's Office — has accused him of so-called violent action.  It is no coincidence that these very days a steep exacerbation is anticipated for the future freedom of expression and political association in the State of Israel.  Rapid legislation in the Knesset (parliament) of a whole battery of anti-democratic laws has been of major concern.  Among others: a proposed law curbs "any aspiration to change the character of the State or to publish anything that might cause disrespect of the regime" (!); the "Nakba law" prohibits the commemoration of Palestinian suffering caused by the foundation of the State of Israel; the "loyalty law" will require every Israeli citizen — Arabs included — to sign a declaration of loyalty to the state as a "Jewish and Zionist state"; a law to create a fingerprint database of all Israeli citizens; a law forbidding demonstrations in front of residences of public officials, etc.
These are laws that, once legislated, will enable the state to act harshly against all of us in the future, Arabs and Jews alike.  No more figments of imagination will be needed about 'violent action' in order to arrest, prosecute and punish innocent citizens.
We thank you for your support of Samieh Jabbarin, for joining the struggle against political detention in Israel, and for sharing the struggle against the new evil winds now blowing in this country.
Our online petition is ongoing.  We would appreciate your signatures if you have not yet signed it, and thank you for distributing it among your friends, for this is our most efficient way to keep you in the picture and update you about further actions for Samieh in the near future.
Here is the link to our petition:
atzuma.co.il/petition/friendsofsamieh/1/1000/
Thanking you in advance,
The Committee for Solidarity with Samieh Jabbarin
May 2009
Appendix (Click to enlarge)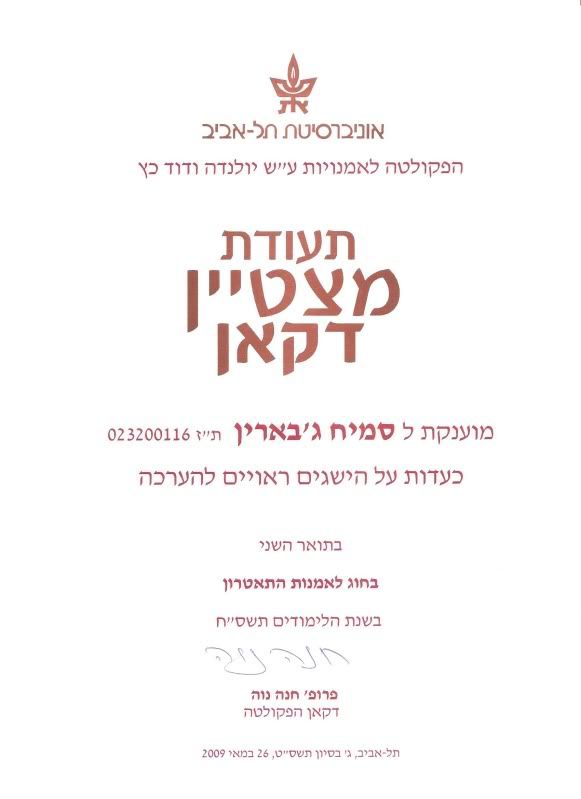 ---