Two months ago a few students got together at the American University of Beirut and started planning a week of conferences, workshops, and actions based on the model offered by Israeli Apartheid Week which started six years ago in Toronto.  A list of speakers was drawn up, and with nothing much to offer except the basic idea itself, invitations went out.
The response was phenomenal, in terms of international faculty support and the desire for speakers to come to Beirut and engage with this issue.  As the reality of the event grew, the students had to pull together a multi-day event, organize travel and accommodations, publicize the event, and logistically plan out the week.
As unlikely a possibility as it might have seemed two months ago, IAW: Beirut is happening this week on AUB's campus.  In collaboration with this event, some students worked with me under the aegis of the collective that received official recognition in December: Jamaa al-Yad.  We started work on a series of posters that documented the reality of apartheid Palestine, while also listing the criminal corporations that are currently profiting from occupation.  We combined the images with Lebanese proverbs to show solidarity with the Palestinian people.  We presented the project to the local daily newspaper al-Akhbar, which printed up the posters in a supplement to their Thursday, February 25 edition.  We again graciously thank the editorial staff and pressmen of al-Akhbar for their faith in this project as well as their support and supreme generosity.
The images are shown below; they can be found as downloadable PDF documents at the Jamaa al-Yad web site.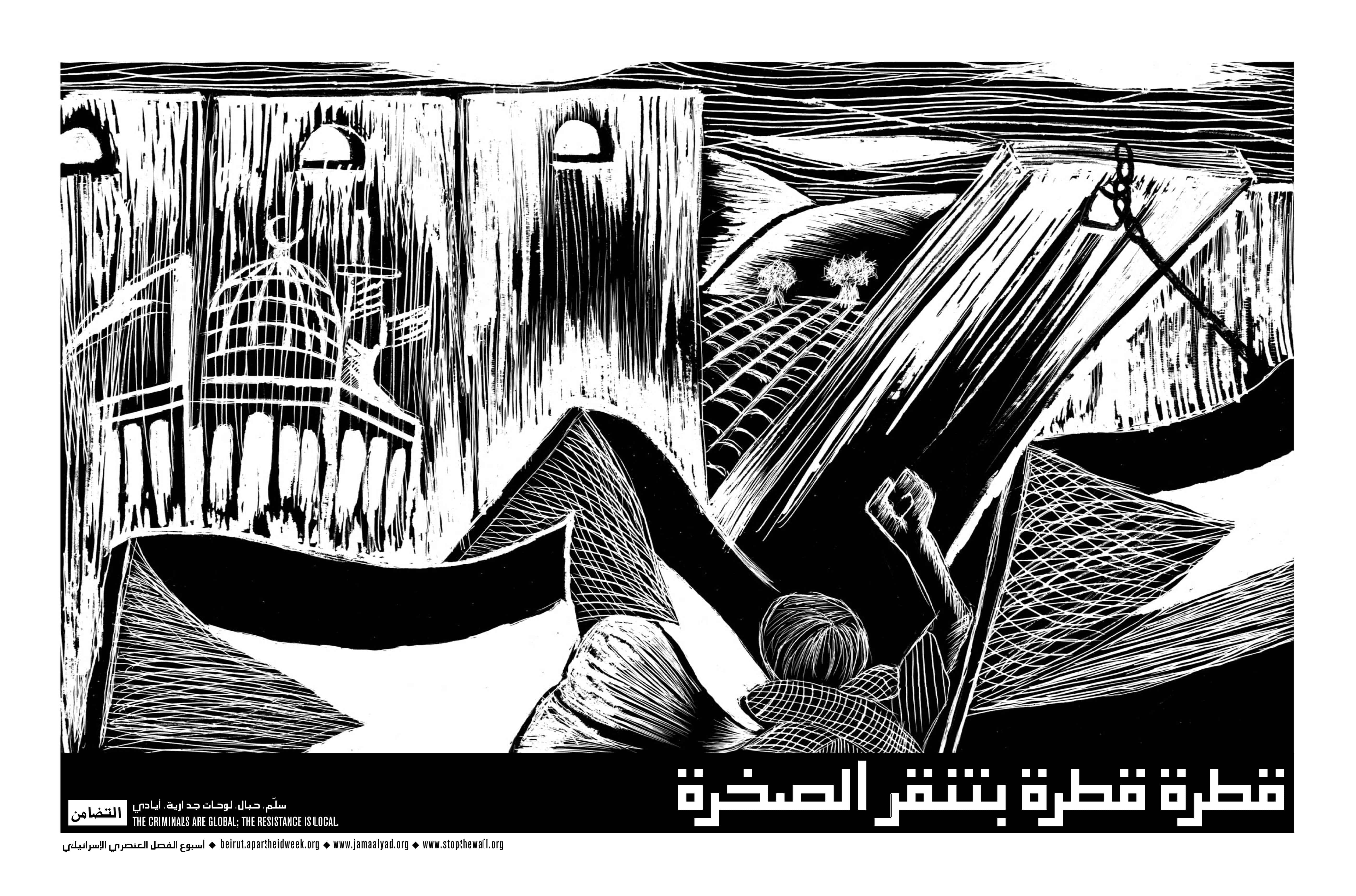 "Drop by drop erodes the rock."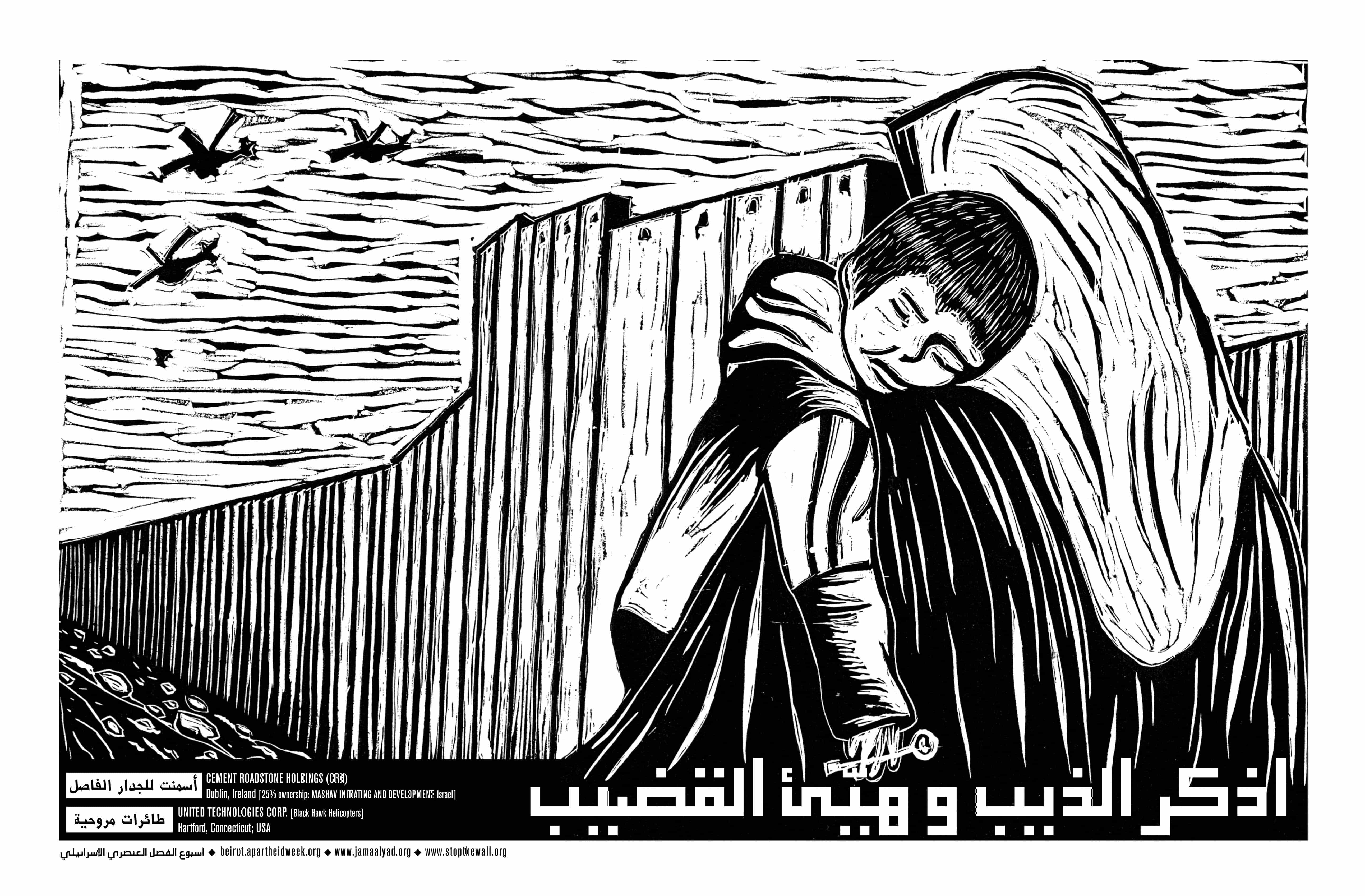 "Remember the wolf and prepare the cane."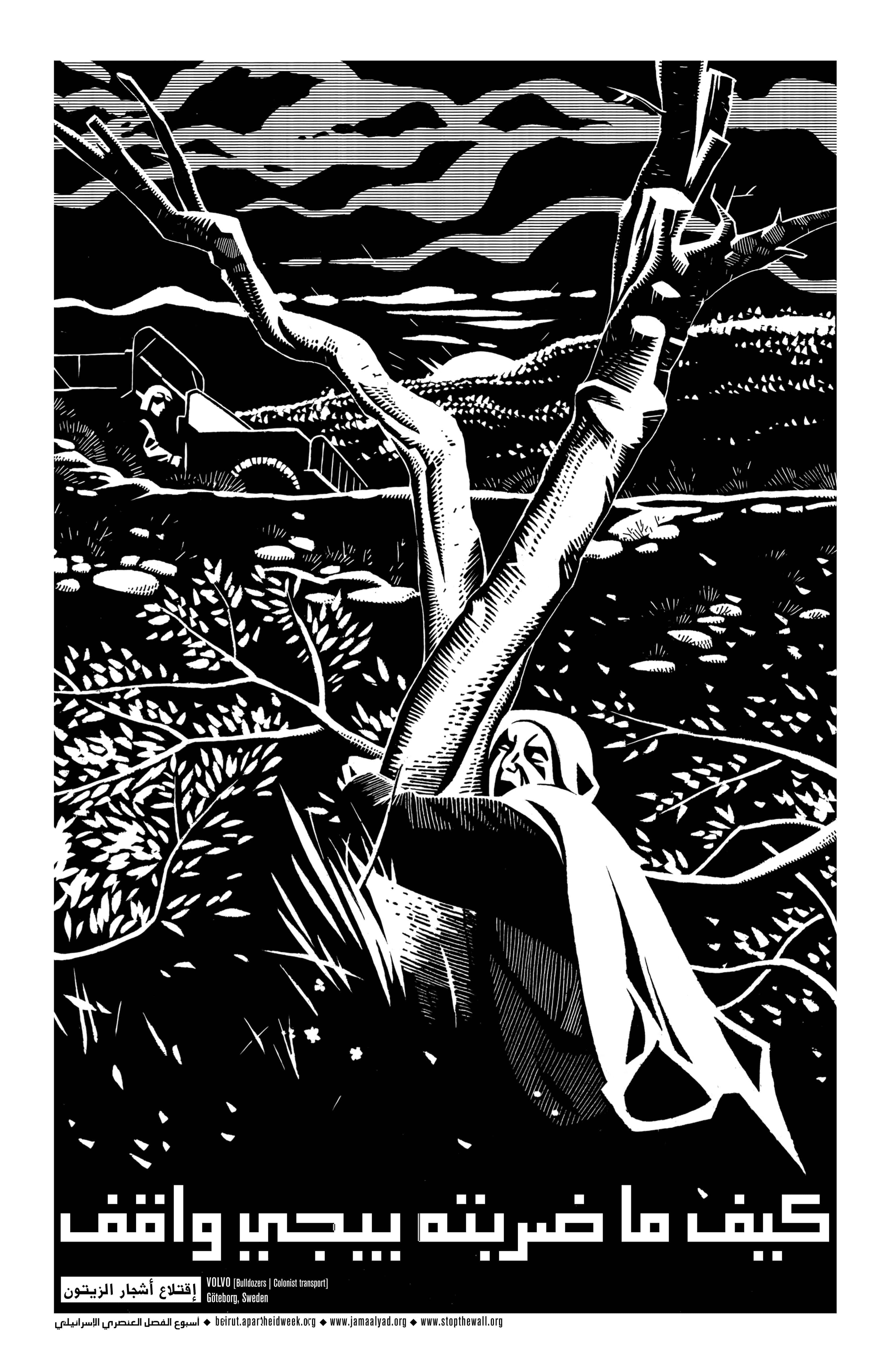 "However beaten down, she stands back up."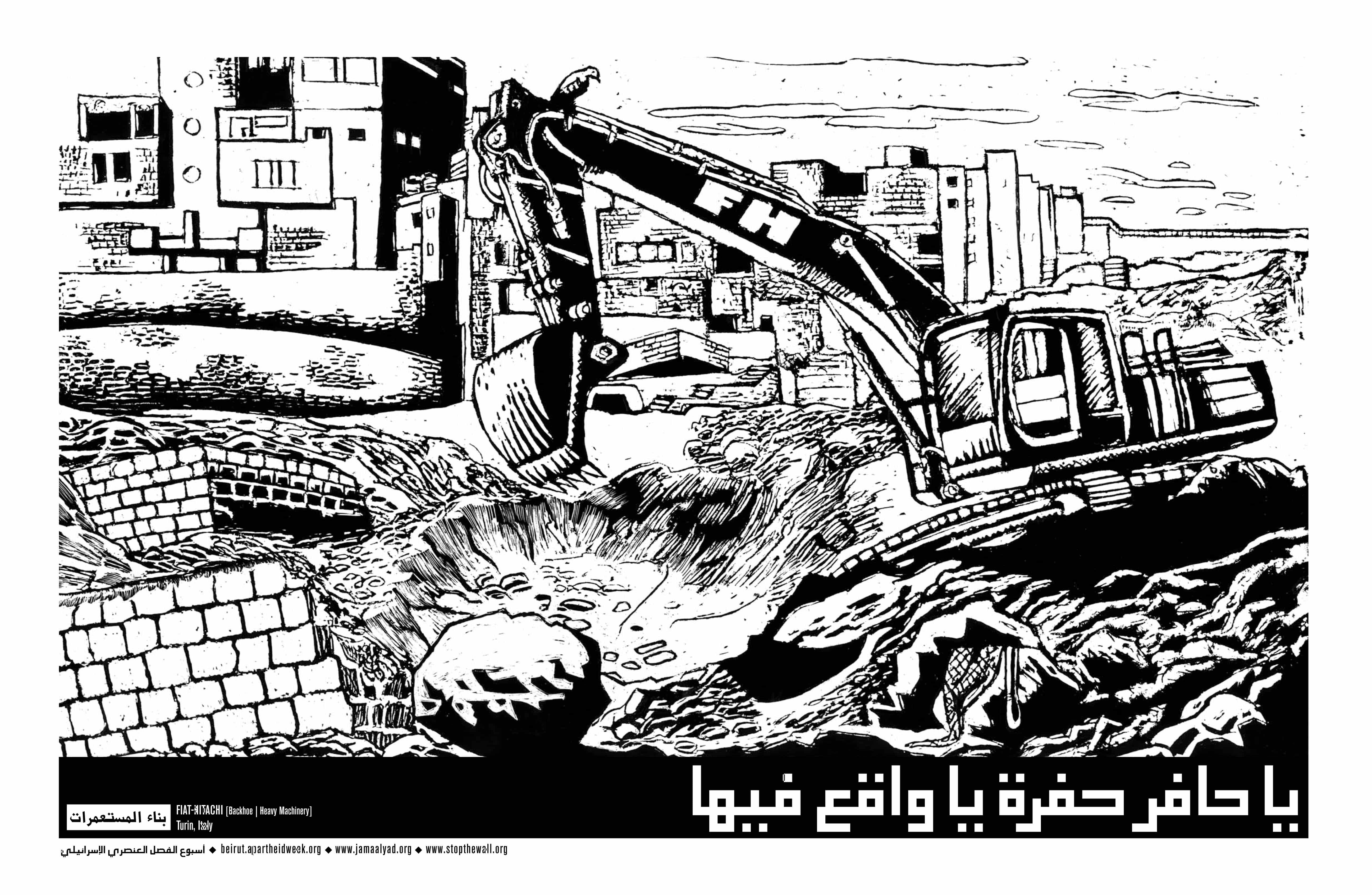 "He who digs a trap falls into it."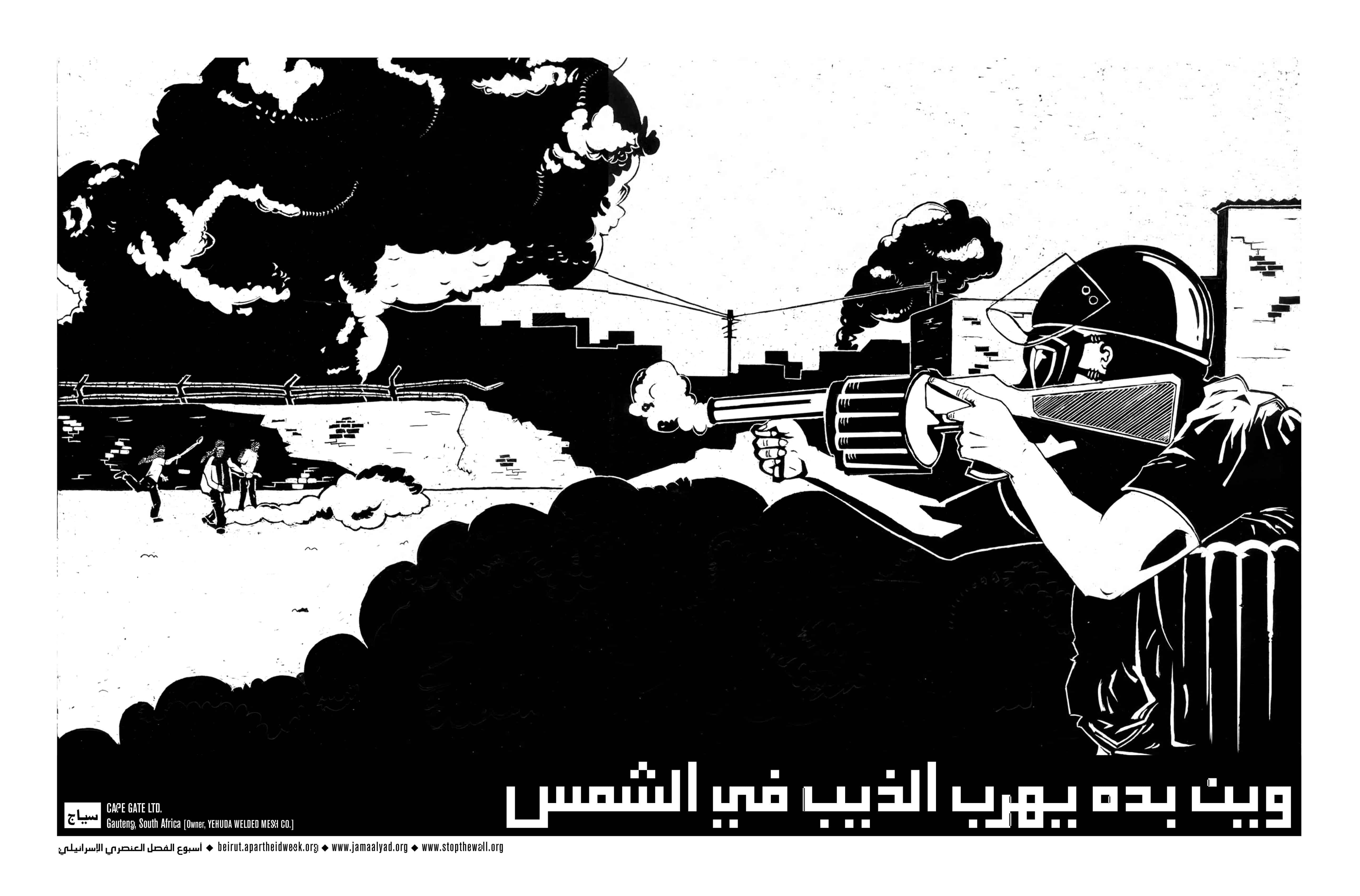 "Where can the wolf hide in broad daylight?"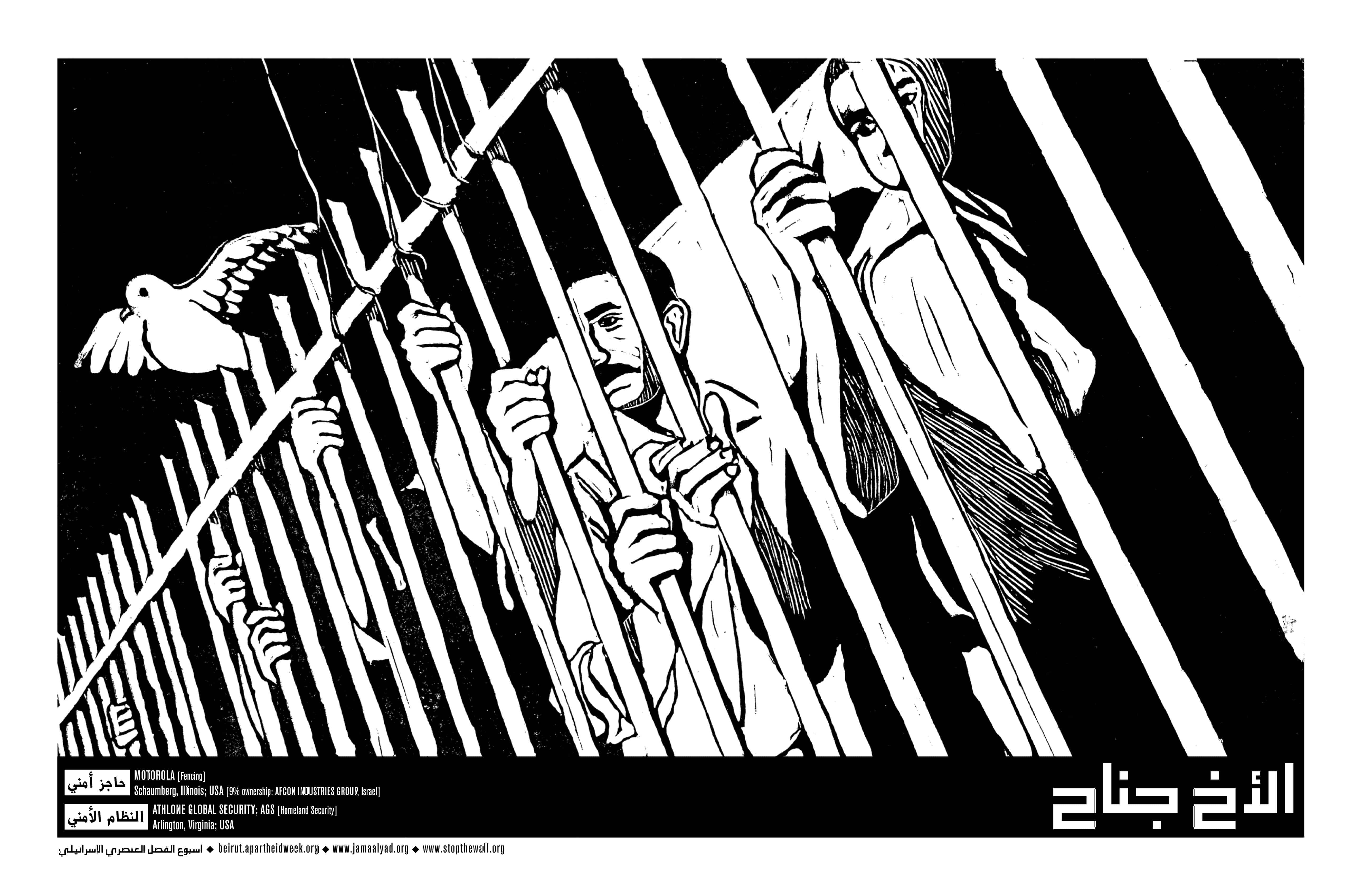 "Your brother, your wing."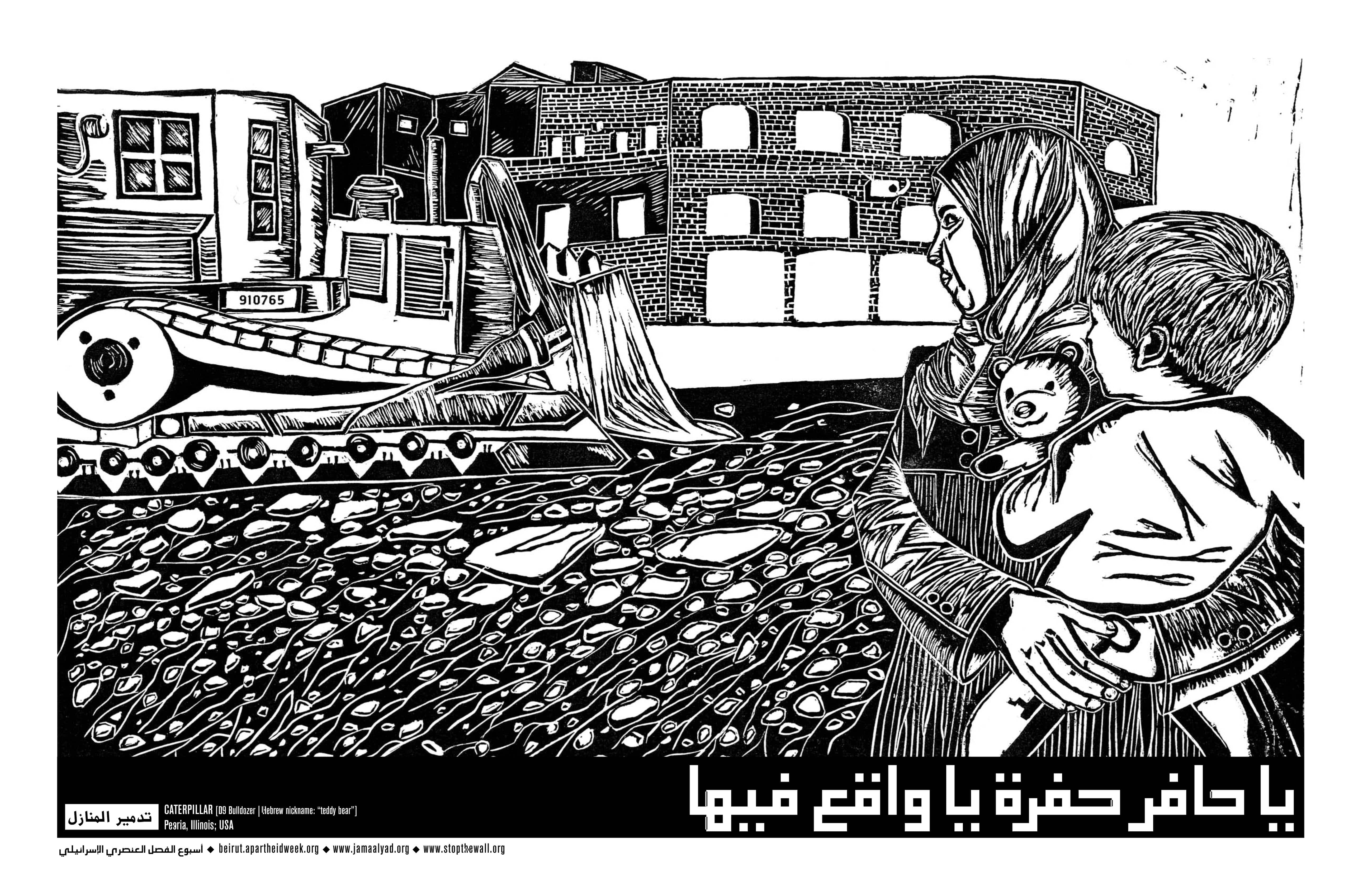 "He who digs a trap falls into it."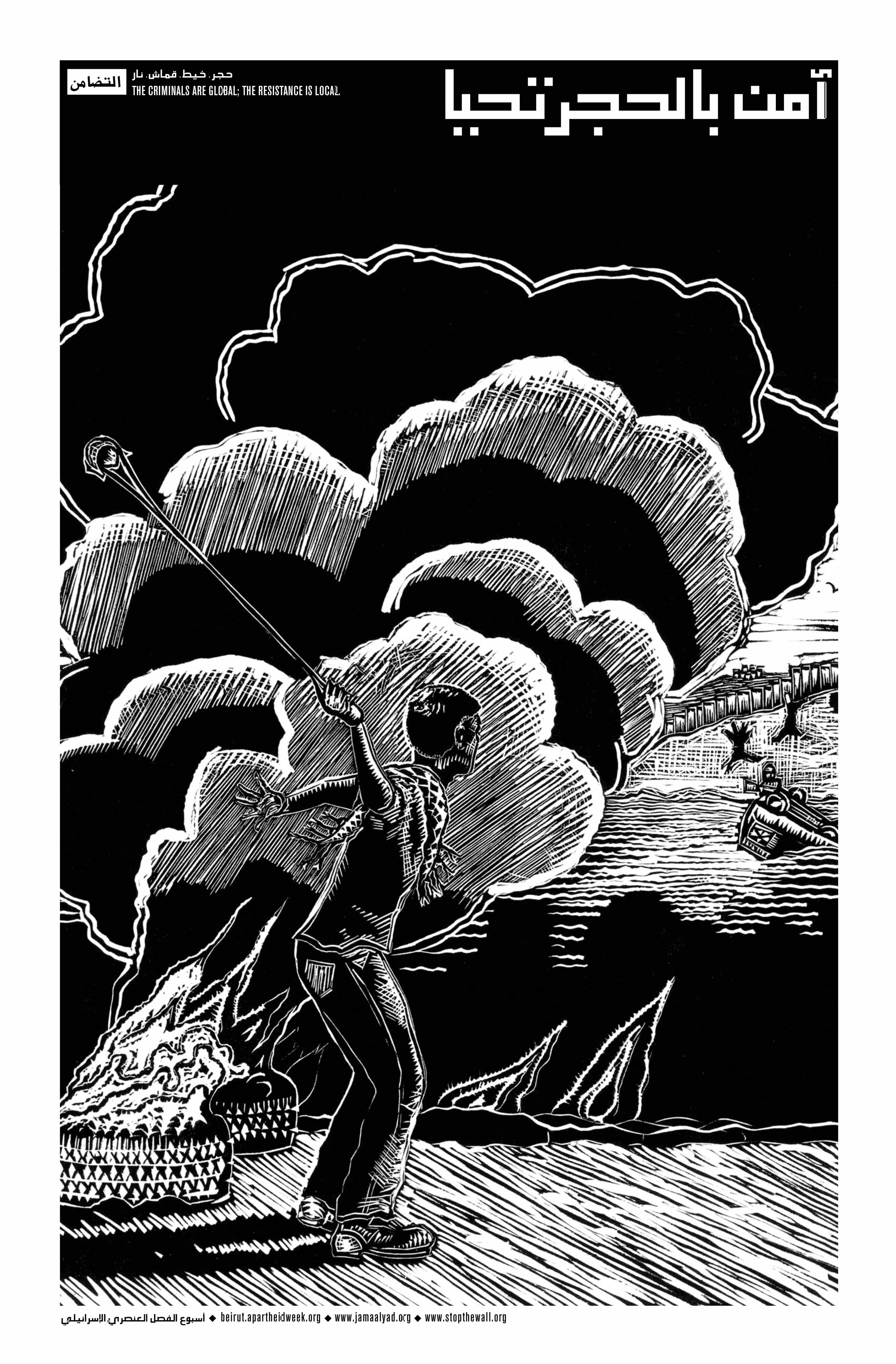 "Believe in stone and survive."
---
Daniel Drennan is a professor in the Department of Architecture and Design at the American University of Beirut and founder of the artists' collective Jamaa al-Yad.  He can be reached at <info@jamaalyad.org>.
---


|
| Print
---