New Slogan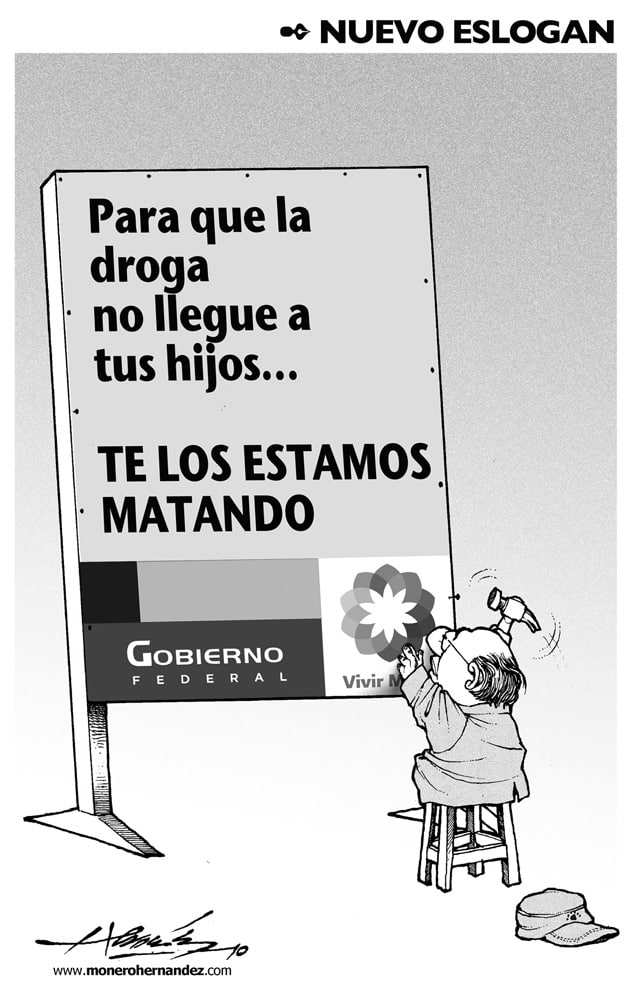 Federal Government:
So that drugs won't get to your children . . .
WE ARE KILLING THEM FOR YOU.
---
José Hernández is a Mexican cartoonist.  This cartoon — drawn on 23 March 2010 in response to Felipe Calderón's war on drugs, especially the deaths of Juárezyouth and Monterrey Tec students as its collateral damage — was deemed too strong for publication by La Jornada and subsequently widely disseminated in the Mexican blogosphere.  Translation by Yoshie Furuhashi (@yoshiefuruhashi | yoshie.furuhashi [at] gmail.com).
---


|
| Print
---