Dear Friends,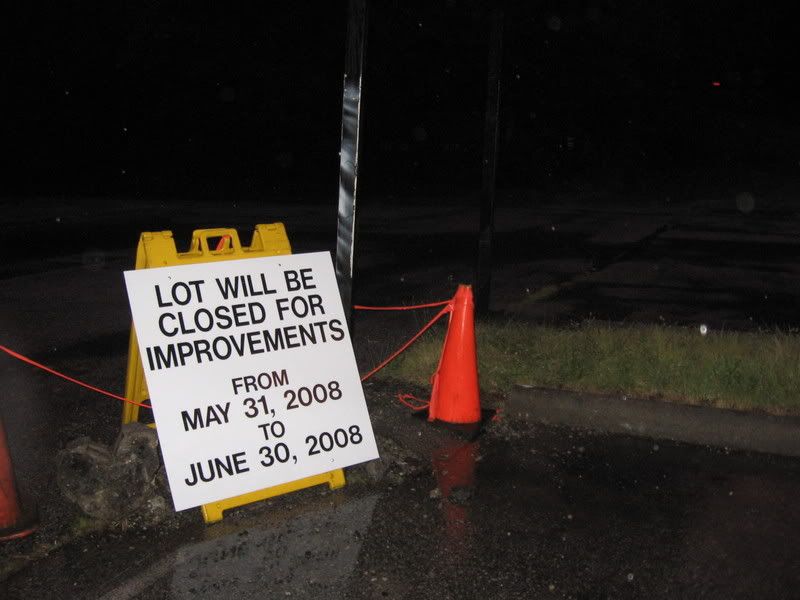 Please see this photo.  Virginia Commonwealth University has taken possession of the downtown parking lot under which lies the more than 200-year old "Burial Ground for Negroes."  Before 1807, this was the only municipal cemetery in Richmond that accepted Black people, enslaved or free.  This is where the remains of hundreds, perhaps thousands, of our ancestors lie.  This is where the great slave rebellion leader Gabriel was executed on October 10, 1800.
The recently erected sign on the site says the parking lot will be closed from May 31 through June 30.  Is VCU planning to finally memorialize this sacred ground?  No.  It intends to repave the parking lot.  To "improve" it.  To further desecrate this sacred site.
We urge you to immediately — right now — contact VCU President Eugene P. Trani.  Tell him you are opposed to any "improvements" to the parking lot, and instead want the burial ground reclaimed as a memorial to the ancestors whose graves lie there, as well as a site with the potential to reveal important information about the history of Richmond's early African American population.
We also urge you to contact Councilwoman Delores McQuinn, who chairs the city's Slave Trail Commission.  Urge her to do everything possible to prevent the further desecration of this sacred ground.
And we urge you to visit the site — today.  Bring flowers, incense, offerings, libations for the spirits of the ancestors.  Bring your family, friends, neighbors and co-workers.
Please send this message out — far and wide.
We must not let this desecration stand.
for Justice,
Ana Edwards,
Chair, Sacred Ground Historical Reclamation Project,
Defenders for Freedom, Justice & Equality
Contact Info for VCU President Trani and Councilwoman McQuinn
Eugene P. Trani
Office of the President
Virginia Commonwealth University
910 W. Franklin St.
Richmond, VA 23284
Phone: (804) 828-1200
E-mail: kfbalmer@vcu.edu
Delores McQuinn
Vice President Richmond City Council
7th District Councilwoman
Chair, Slave Trail Commission of Richmond City Council
Office Phone: (804) 646-5429
Office Fax: (804) 646-5468
E-mail: Delores.McQuinn@Richmondgov.com
Council Liaison: Sam Patterson, (804) 646-3012
---
For more information, visit <defendersfje.tripod.com/sacredgroundproject/>.
---

|
| Print
---