To All Academics, Artists and Entertainers:
Israel Needs Your ENDORSEMENT!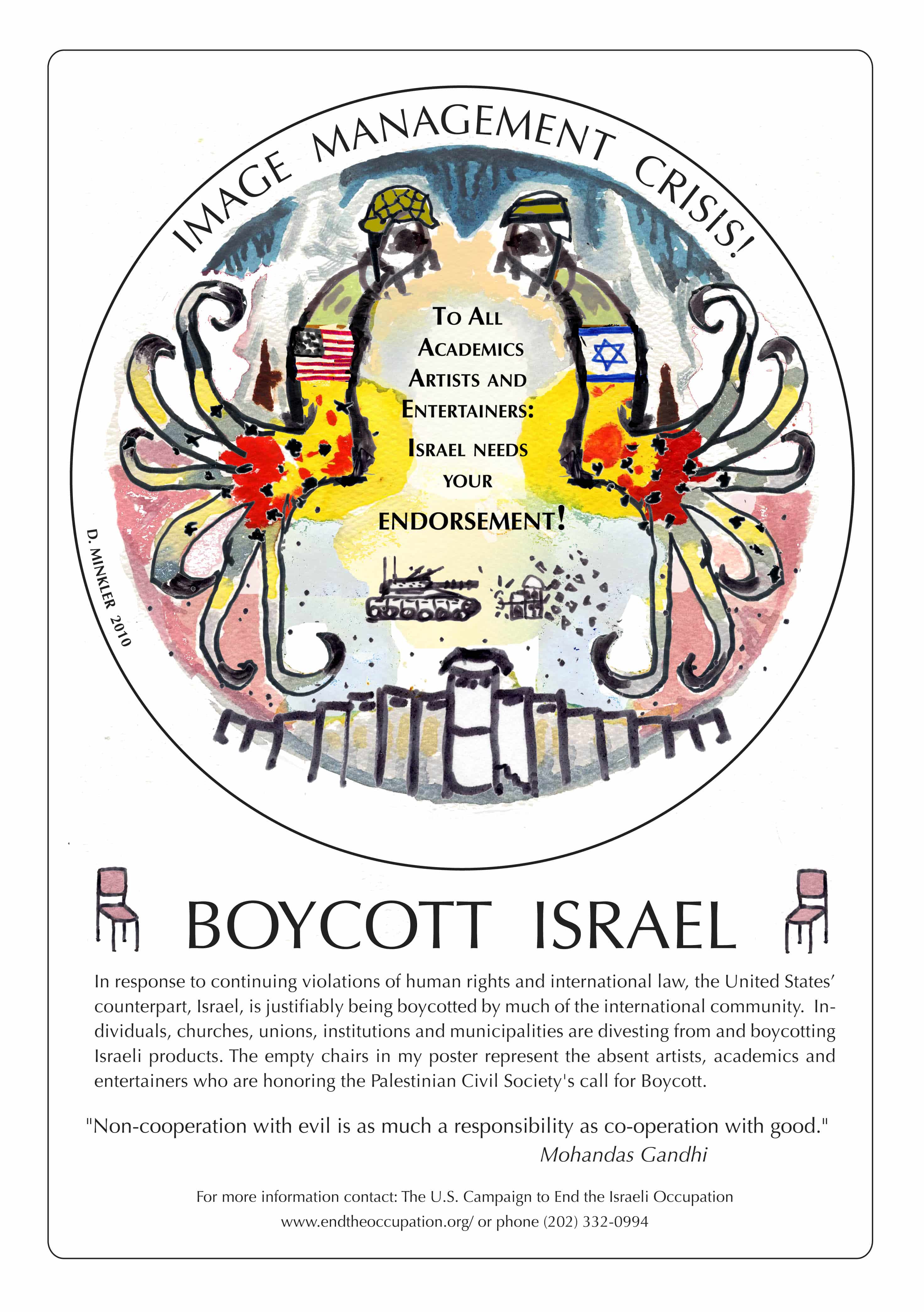 ---
Doug Minkler: "Corporations want artists to glorify their wars, their products & their philosophies.  I make posters for my own preservation, that is, planetary preservation.  My prints are inspired not by rugged individualism, but by the collective humor, defiance, & lust for life exhibited by those on the margins."  Web site: <www.dminkler.com>.  Click here to download the poster in PDF.
---


|
| Print
---