"Crisis?  What crisis?  Every time they say we are in crisis, we pay, the same as usual." — Kalvellido
The day when all the businessmen commit collective suicide . . .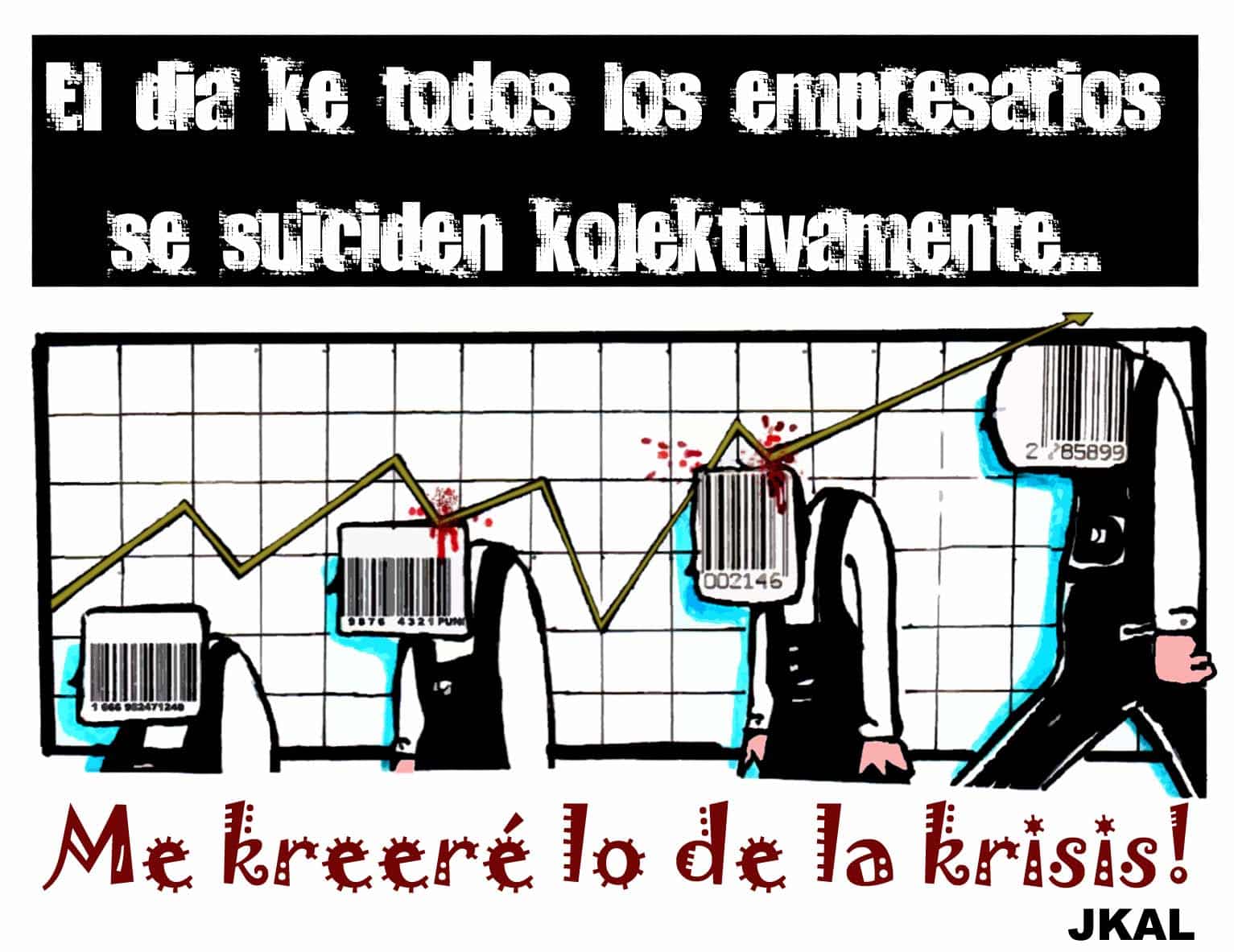 I'll believe that crisis thing.
---
Juan Kalvellido is a Spanish cartoonist.  Translation by Yoshie Furuhashi (@yoshiefuruhashi | yoshie.furuhashi [at] gmail.com).
---


| Print
---