Mubarak is gone.  This is a great day.  Let's celebrate.  But the battle is not over yet.  We got rid of Mubarak, and now we need to get rid of the Mubarak's regime. . . .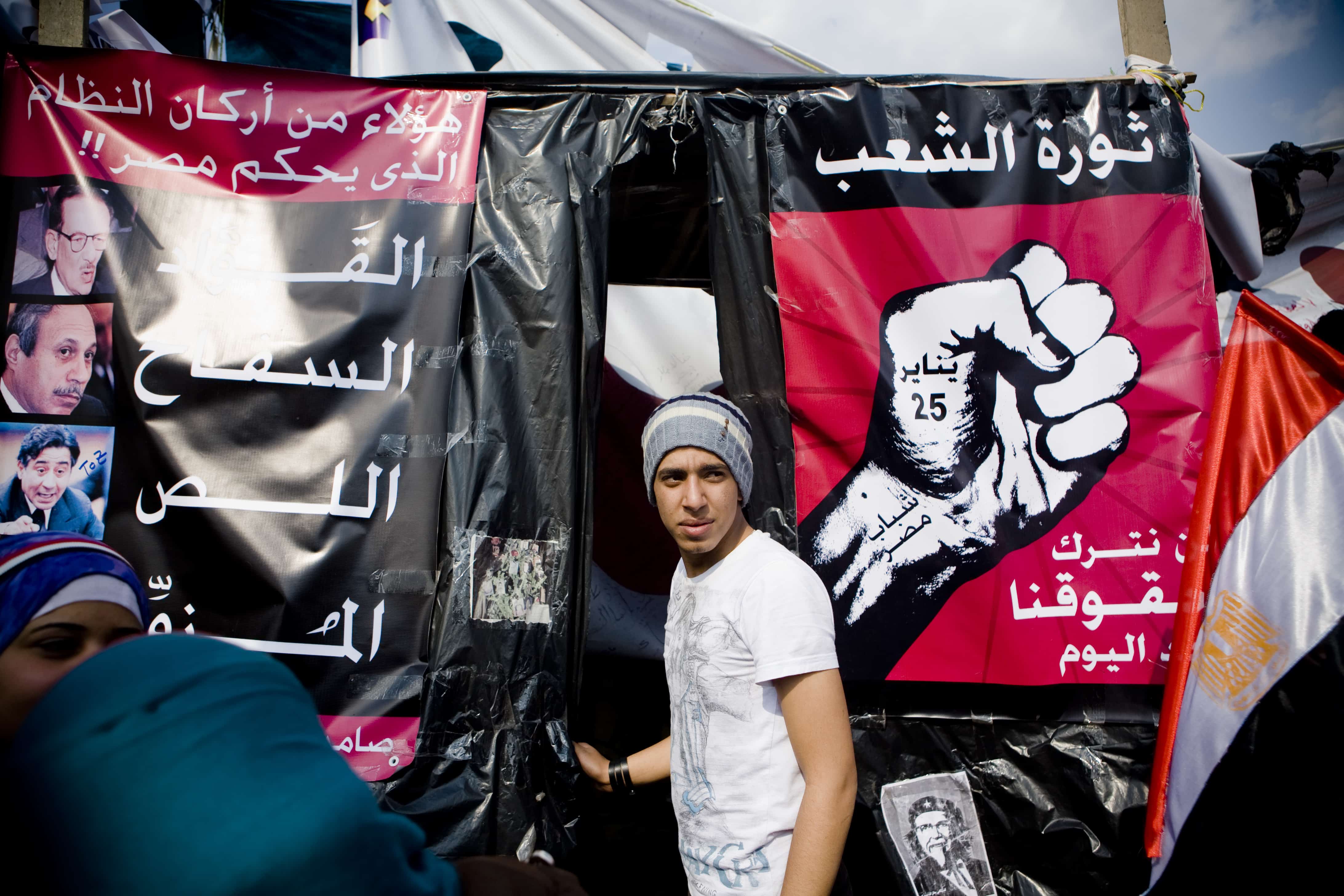 The left half of the banner in the photo depicts "the elements of the regime that rules Egypt."  Photo by Hossam el-Hamalawy.
---
Hossam el-Hamalawy is an Egyptian socialist, journalist, and photographer.  Visit his blog: <www.arabawy.org>.  Follow Hossam el-Hamalawy at <twitter.com/3arabawy>.  This note was first published in his blog on 11 February 2011 under a Creative Commons license. 
---


| Print
---