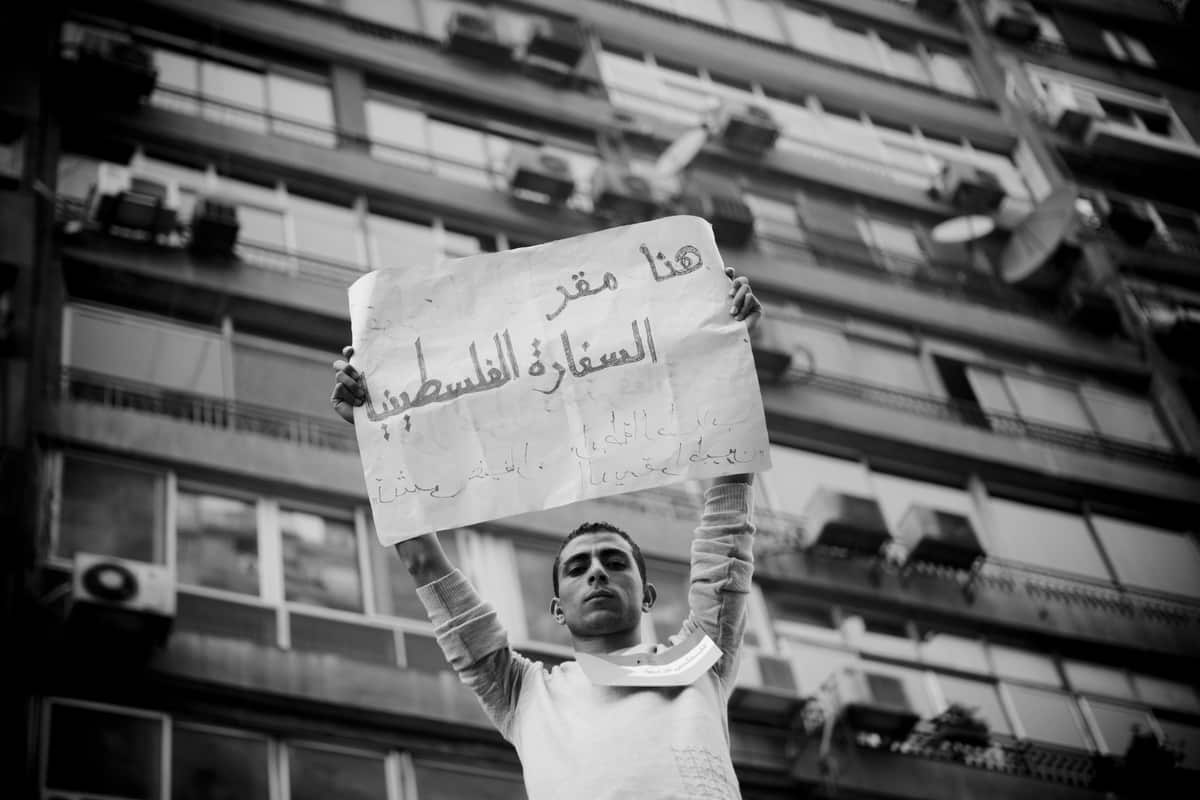 "Here's the Seat of the Embassy of Palestine"
On Wednesday around 300 students, largely from Cairo University, held a march and protest in front of the Israeli embassy in Cairo.
To be honest, it was very weird marching without the Central Security Forces being around or cracking down.  At some point when we were standing in front of the Israeli embassy I had to pinch myself, to make sure I'm not dreaming.  The last time I took part in an attempt to storm that embassy was in 2002.  We were brutally crushed by the police on that day, and I was injured in the back and foot.
Over the following years, there were several attempts by activists to hold protests there, but the closest one could get was the Nahdet Masr statue in the square — half a kilometer away? — before risking live ammunition.
And there were we were on Wednesday, standing over the destroyed Police Special Forces station that used to protect the embassy, right in front of the building.  It felt liberating, even though the protest was small.
And in related (fantastic, thrilling) news…
Egyptian FM tells Al-Jazeera that preparations are already underway to permanently open Rafah border crossing, which would allow goods and people in and out of Gaza with no Israeli supervision.
---
Hossam el-Hamalawy is an Egyptian socialist, journalist, and photographer.  Visit his blog: <www.arabawy.org>.  Follow Hossam el-Hamalawy at <twitter.com/3arabawy>.  This article was first published in his blog on 29 April 2011 under a Creative Commons license.
---


| Print
---