Salem Waqef
(Photo: Lydia De Leeuw)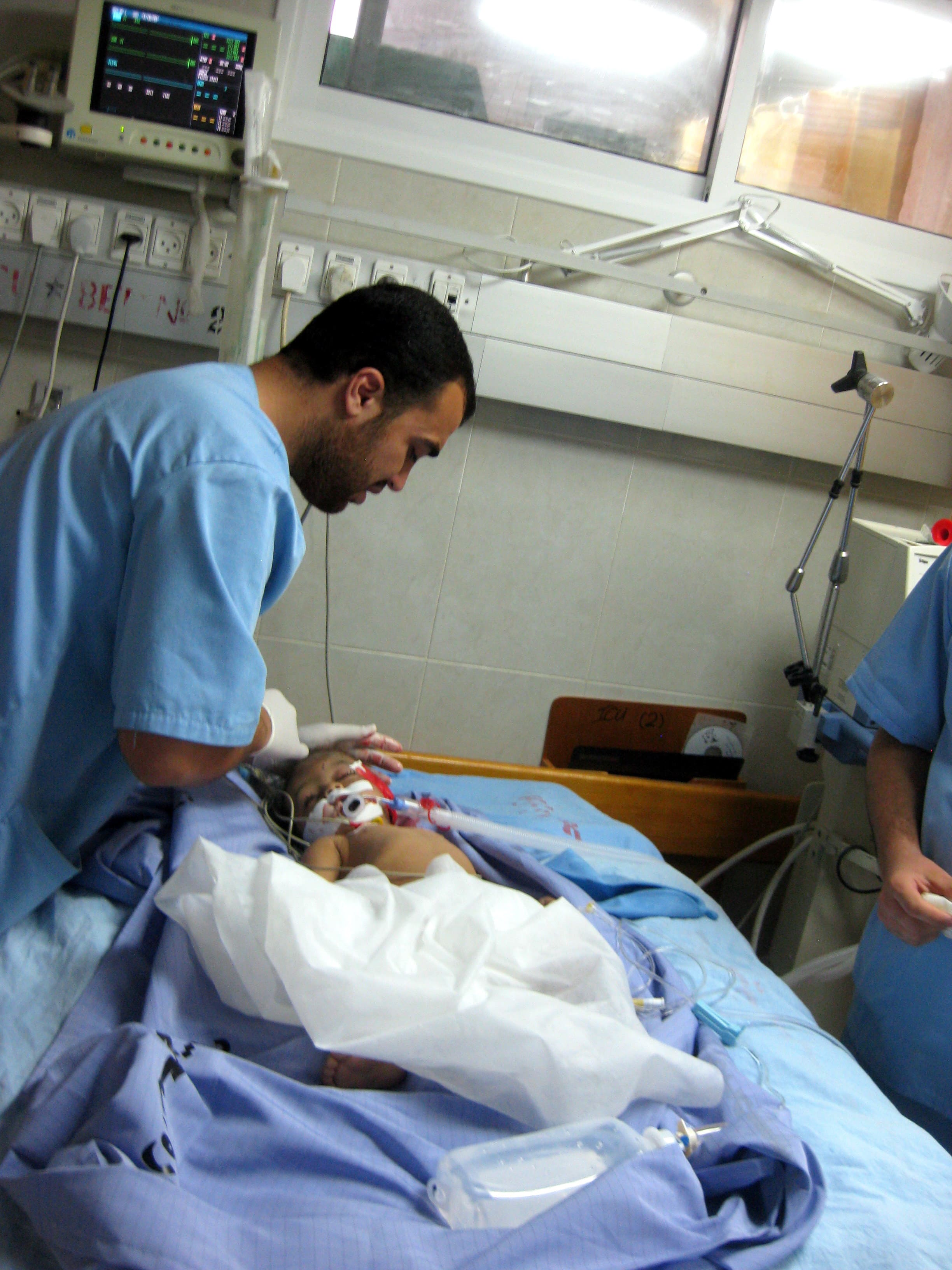 Haneen Tafesh
(Photo: Gisela Schmidt-Martin)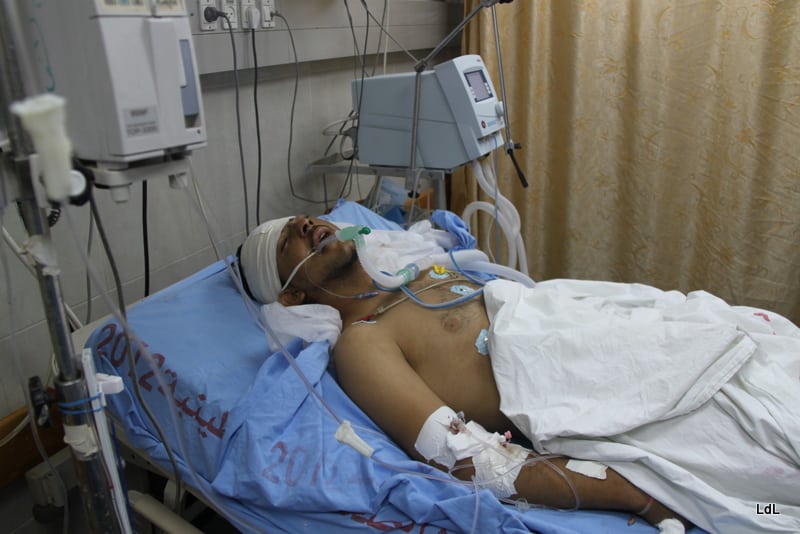 Ahmed Durghmush
(Photo: Lydia De Leeuw)


Basma Mahmoud el Tourouq
(Photo: Lydia De Leeuw)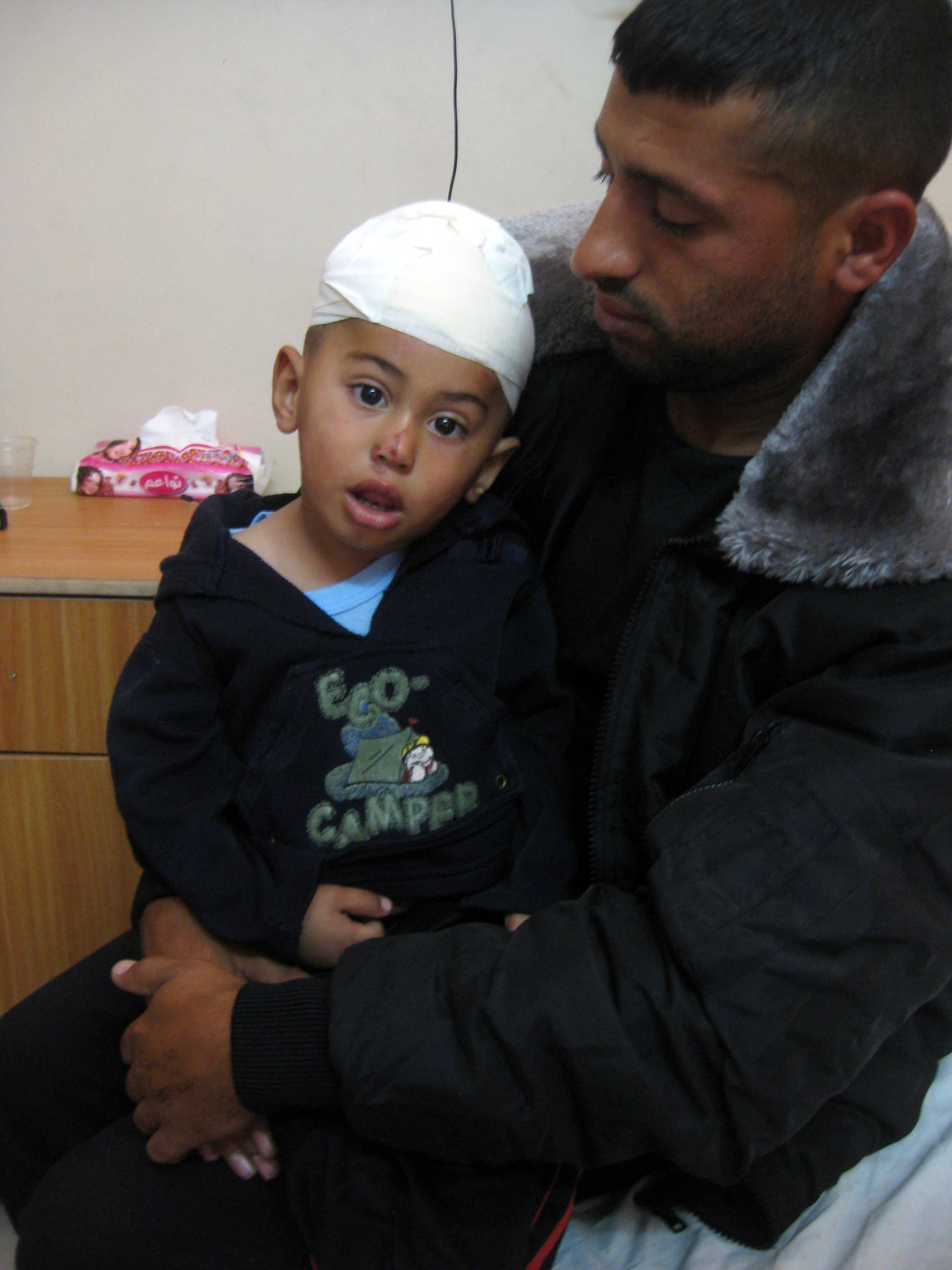 Mohammed Abu Amsha
(Photo: Gisela Schmidt-Martin)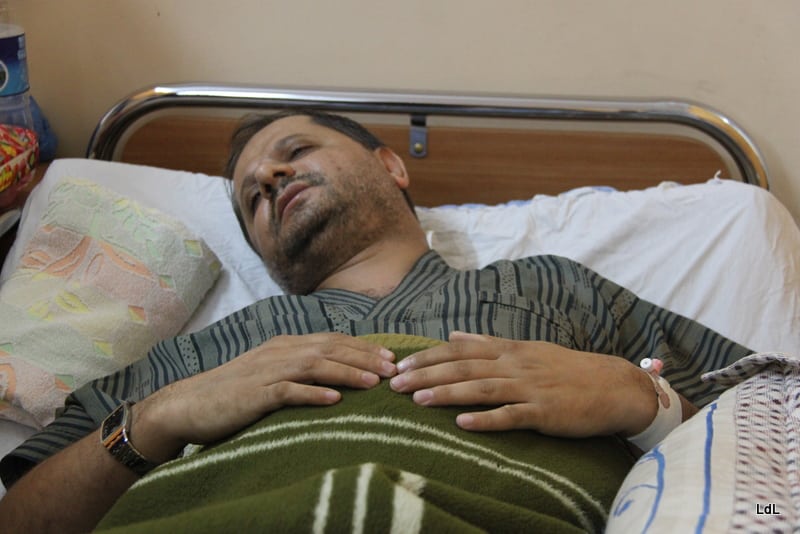 Zuhdiye Samour
(Photo: Lydia De Leeuw)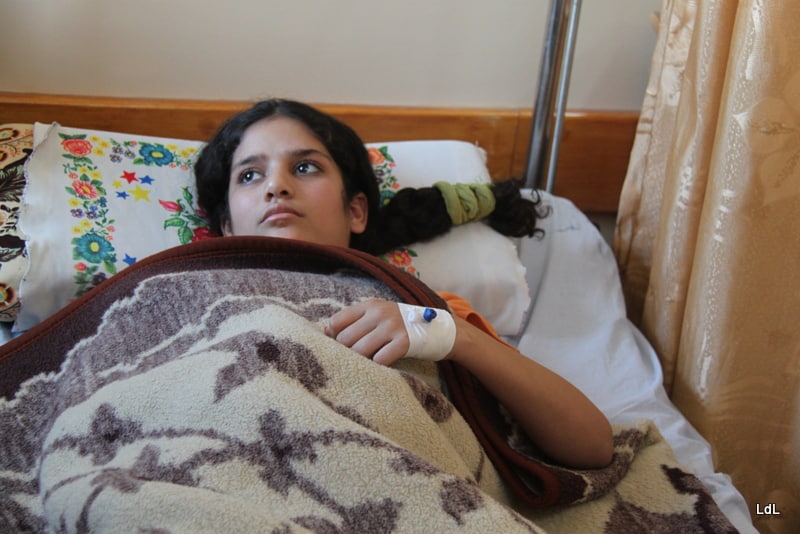 Duaa Hejazi
(Photo: Lydia De Leeuw)
Gaza City, 16 November 2012
The Israeli attacks across the Gaza Strip have entered their third day.  We write this report amid the sounds of incessant bombings, which have continued all day yesterday and throughout the night.
The military escalation carried out by the Israeli Army continues all over the Gaza Strip.  From Gaza City, we hear incessant noise of drones and F-16 fighter jets crashing through the sky above our heads.  Bombs repeatedly fall in our surroundings, in densely populated civilians areas.  At this point, Israeli air forces have conducted nearly 200 airstrikes, bringing the death toll to 19.  Among the casualties are ten civilians, including six children and one woman.  More than 180 people have been injured by the attacks, the vast majority civilians.  The areas targeted included Beit Hanoun, Jabalia refugee camp, Sheikh Radwan and al-Nasser neighbourhoods in Gaza City, Maghazi, Deir El Balah, Khan Younis, and the tunnel area in Rafah.
Yesterday we visited Al Shifa hospital, where most of the injured are brought to.  There we spoke with doctors, patients, their relatives, and witnesses about what they are going through in the current escalation in the Gaza Strip.  We wish to share some of the stories of the people we met.
Salem Waqef, a 40 year old man, was severely injured when his home was destroyed in an attack during the early morning of 15 November.  His doctors say Salem suffered a brain injury when he was deprived of oxygen.  He was brought into the International Care Unit of Al Shifa hospital at 5 am where he was placed on a ventilator.  He remains in a coma and the doctors said he was in a serious condition.
At approximately 1:10 pm, as we were leaving the ICU, a 10 month old girl, Haneen Tafesh, was brought into the ward.  She was unconscious and her tiny body was grey.  She had suffered a skull fracture and brain haemorrhage, which resulted from an attack that took place at around 11 am yesterday in Gaza's Sabra neighbourhood.  She was in a coma and on mechanical ventilation.  Later in the afternoon, we checked how Haneen was doing and doctors said her condition had deteriorated.  After returning home in the evening, we learned that she had died.
Ahmed Durghmush is in his early twenties and was brought to Al Shifa ICU at around 9 pm Wednesday night, 14 November, after he was injured by an airstrike carried out on the Tel al Hawa neighbourhood in Gaza City.  He had suffered a severe brain trauma, caused by shrapnel from an explosion.  Dr Fauzi Nablusia, a doctor in the ICU, explained that, when Ahmed arrived, some of his brain matter was protruding from his head wound.  He suffered a brain haemorrhage and was operated on.  When we asked doctors about Ahmed's condition later today, they said it had deteriorated.  A relative was standing over Ahmed's bed, expressing his feelings of powerlessness and fear for Ahmed's fate.
The emergency room was dealing with spikes in victim arrivals throughout the day.  One of those brought in was 5 year old Basma Mahmoud el Tourouq from Rimal neighbourhood, Gaza City.  She was injured in an airstrike near her home around 2:30 pm today.  The shockwave of the explosion threw her across her bedroom, causing her lower arm to be fractured as she fell on the floor.
We later listened to the stories of some of the injured children, women and men and their relatives who had been moved up to the different wards of Al Shifa hospital.
Mohammed Abu Amsha, a two and half year old boy, was injured while he was sitting in front of his grandfather's house in Beit Hanoun.  An F16 fired a missile nearby, and scattering rubble struck him in the head.  As we were about to leave, Mohammed's father mentioned that Mohammed's uncle had also been injured.
Zuhdiye Samour, a mother and grandmother from Beach refugee camp in western Gaza City, was still visibly shaken by what had happened when she shared her story: "We were sitting together in our house.  It was around 8:30 in the evening and we were watching TV, playing films so that the children would be less afraid.  Then, we heard the sound of 12 shells being fired from gunboats in the sea."  Zuhdiye and three other civilians were injured as shells dropped in her neighbourhood, a residential area in the north of Gaza City.
Khalid Hamad, the Director of Public Information for the Ministry of Justice, was one of the other civilians injured in the indiscriminate attack of the residential area.  He was at home with his family in Nabarat, northern Gaza City, when they heard the sound of shelling, targeting a neighbour's home.  A number of people in the neighbourhood rushed outside to help and were targeted by a series of six additional shells.  Hamad's teenage nephew was lightly injured, and another man received shrapnel wounds.  "They targeted civilians deliberately", he said.  "The Israeli forces don't make mistakes."
A 13 year old girl, Duaa Hejazi, was coming back to her home in Gaza's Sabra neighbourhood, after a walk with her mother and siblings, when an Israeli missile fired on the road in front of their home around 8 o'clock at night.  "I was bleeding a lot.  My brother was injured too, in his hand.  The neighbours brought me to the hospital".  Duaa sustained shrapnel injuries throughout her upper body, with some pieces still imbedded in her chest.  She would like to pass on a message to other children, living outside of Gaza:
I say, we are children.  There is nothing that is our fault to have to face this.  They are occupying us and I will say, as Abu Omar said, "If you're a mountain, the wind won't shake you".  We're not afraid, we'll stay strong.
During our time at al Shifa we also met with Dr Mithad Abbas, the Director General of the hospital.  When we asked him about the ways in which Shifa hospital is coping with the incoming patients, he said, "When those cases arrive at our hospital, it is not under normal circumstances.  They come on top of the siege, the blockade, which has resulted in a lack of vital medicines and required medical supplies."  The hospital lacks essential basic medicines and supplies, such as antibiotics, IV fluid, anesthesia, gloves, catheters, external fixators, Heparin, sutures, detergents and spare parts for medical equipment.
The hospital also relies on a store of fuel, which provides power during the daily electricity cuts.  If power cuts reach the level of more than 12 hours per day, Dr Abbas estimates that the hospital only has enough fuel in storage to run for approximately one week.
Hospital staff are encountering chaotic and emotional scenes, as hallways and rooms become overcrowded with people trying to ascertain whether their relatives or friends have been hurt.  "People enter the emergency room in panic, looking for their relatives.  It is very difficult to deal with," says Abbas.
No one knows where the next missile will hit, no one knows where they can be safe.  Parents are unable to keep their children safe, let alone provide them a sense of safety.
These are the names of the martyrs killed in the attacks:
Walid Abadlah, 2 1/2 years
Marwan Abu Al-Qumsan, 52 years
Ramai Hamamd
Khalid Abu Al-Nasser
Habes Mesbeh, 30 years
Wael Al-Ghalban
Hisham Al-Ghalban
Ahmed Al-Jaabari, 52 years
Mohammed Al-Hams
Ranan Arafat, 3 years
Essam Abu El-Mazzah, 20 years
Hani Al-Kaseeh, 18 years
Ahmed Al-Masharawi, 11 months
Hiba Al-Masharawi, 19 years, pregnant woman
Mahmud Sawaween, 65 years old
Hanin Tafish, 10 months
Tareq Jamal Naser, 16 years
Oday Jamal Nasser, 14 years
Fares al-Bassiouni
---
We are a group of internationals living in the Gaza Strip, working in the fields of journalism, human rights, education, and agriculture.  We seek to defend and advocate for the rights of Palestinians in the context of the Israeli occupation and military operations.  Besides being eyewitnesses ourselves, we gather our information from our personal networks across the Gaza Strip, from local media reports, medical staff, and local and international NGOs in Gaza.  We verify the information we send out and hope our reports will contribute to accurate media coverage of the situation in Gaza.
For further information, please contact:

---


| Print
---