Thousands of workers from several oil and gas companies are on strike, protesting in front of the Ministry of Petroleum, in Nasr City.  The workers have several economic and political demands, including putting an end to abusive management practices such as sacking workers who speak up for their rights, reinstating the sacked workers, raising salaries that roughly average LE400, establishing an independent union, impeaching the corrupt oil minister Sameh Fahmy, and stopping gas exports to Israel.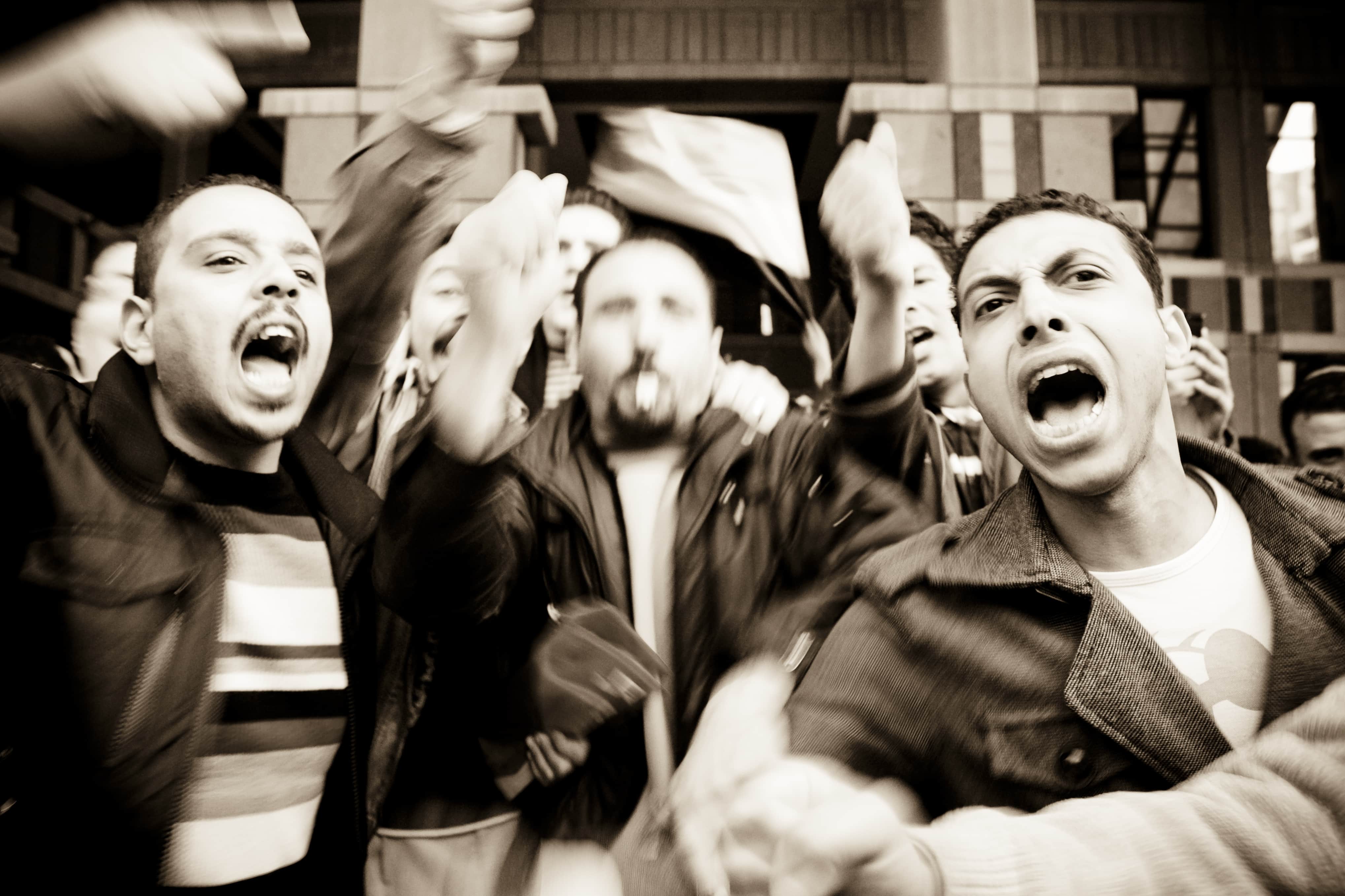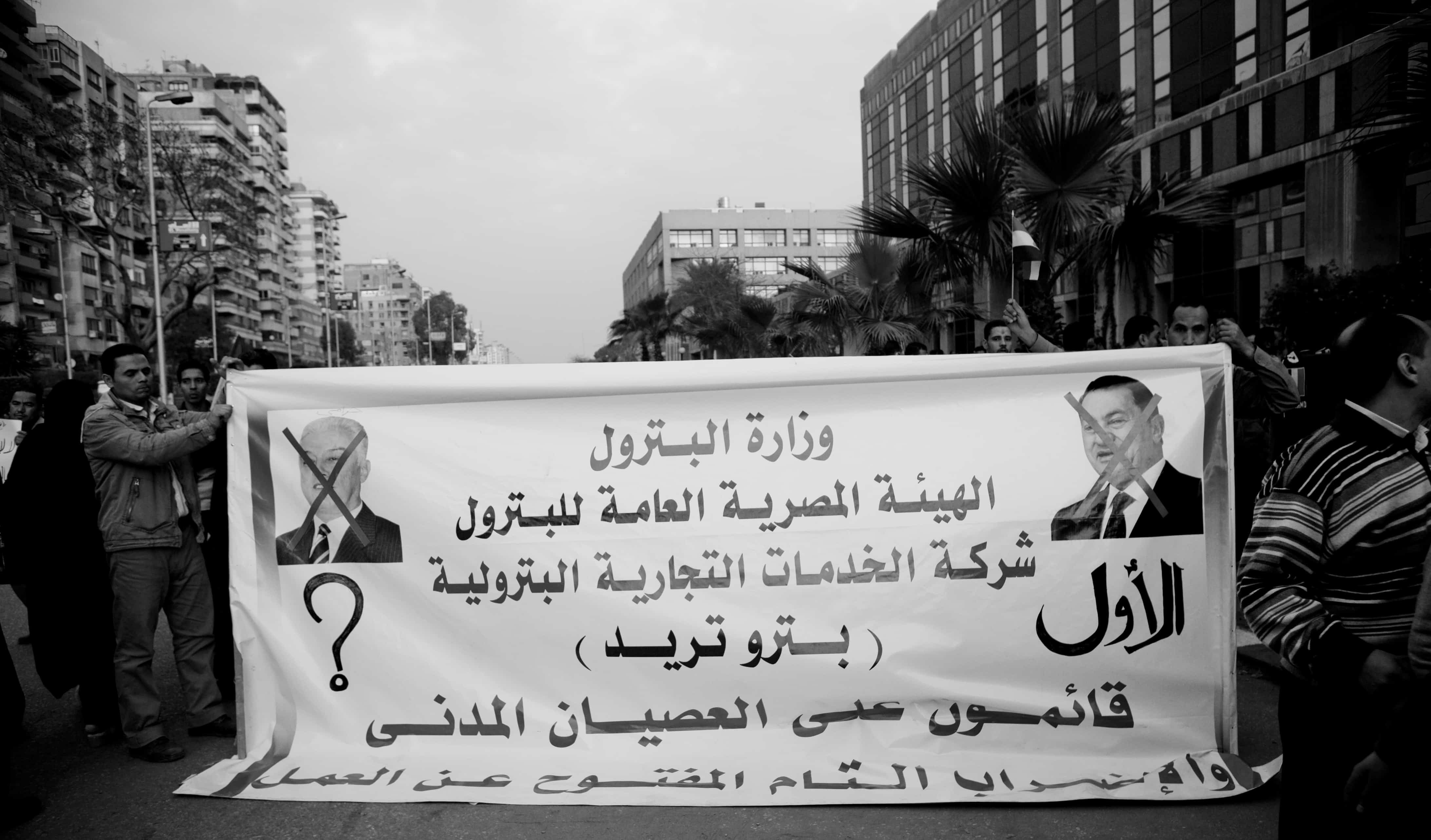 Photo and video by Hossam el-Hamalawy
---
Hossam el-Hamalawy is an Egyptian socialist, journalist, and photographer.  Visit his blog: <www.arabawy.org>.  Follow Hossam el-Hamalawy at <twitter.com/3arabawy>.  This note was first published in his blog on 13-4 February 2011 under a Creative Commons license. 
---


| Print
---