What with the bruising pension battle antagonizing the whole of the French working class last year, and a spate of scandals, including one exposing financial ties between his short-lived foreign minister (since sacked) and the deposed president of Tunisia, French President Nicolas Sarkozy's popularity was at an all-time low, and his party was battered in the first round of local elections this year.  Despite it all, the French Left managed to hand a victory to Sarko on the foreign policy front.
Just like most other French people, most French leftists flip-flopped on Libya, according to the Ifop polls of 3-4 and 21-22 March 2011.  Against any military intervention just a couple of weeks ago, even a majority of those who say they feel politically close to the far left Lutte Ouvrière/New Anti-Capitalist Party (57%) and to the Front de Gauche (59%) are now in favor of the Libya war, not far behind the Socialist Party (68%) and Green (77%) supporters.  A majority of those who voted for Olivier Besancenot in the 2007 presidential elections bucked this powerful trend, but even in this against-the-current camp, 44% still joined the seemingly overwhelming social imperialist majority.
3-4 March 2011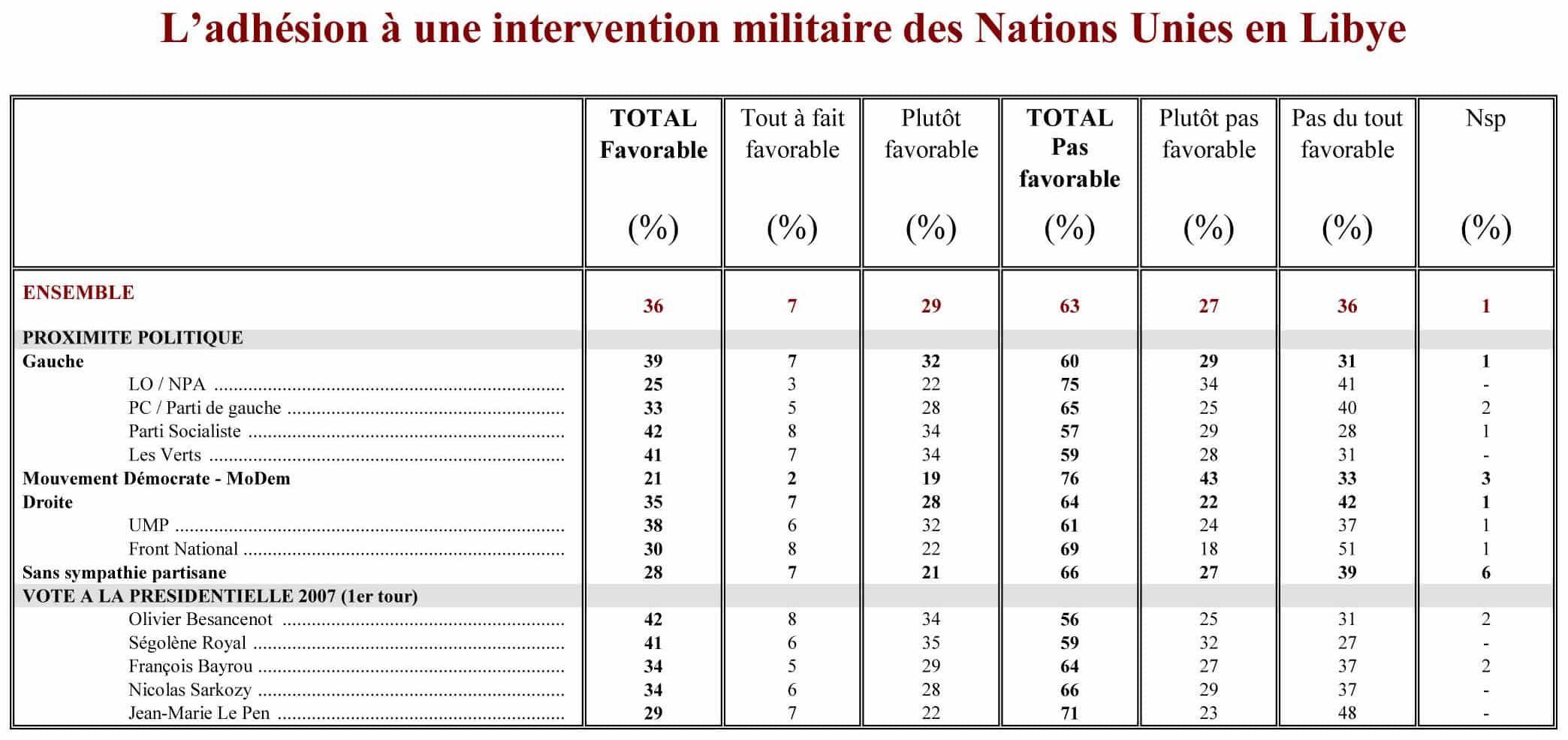 21-22 March 2011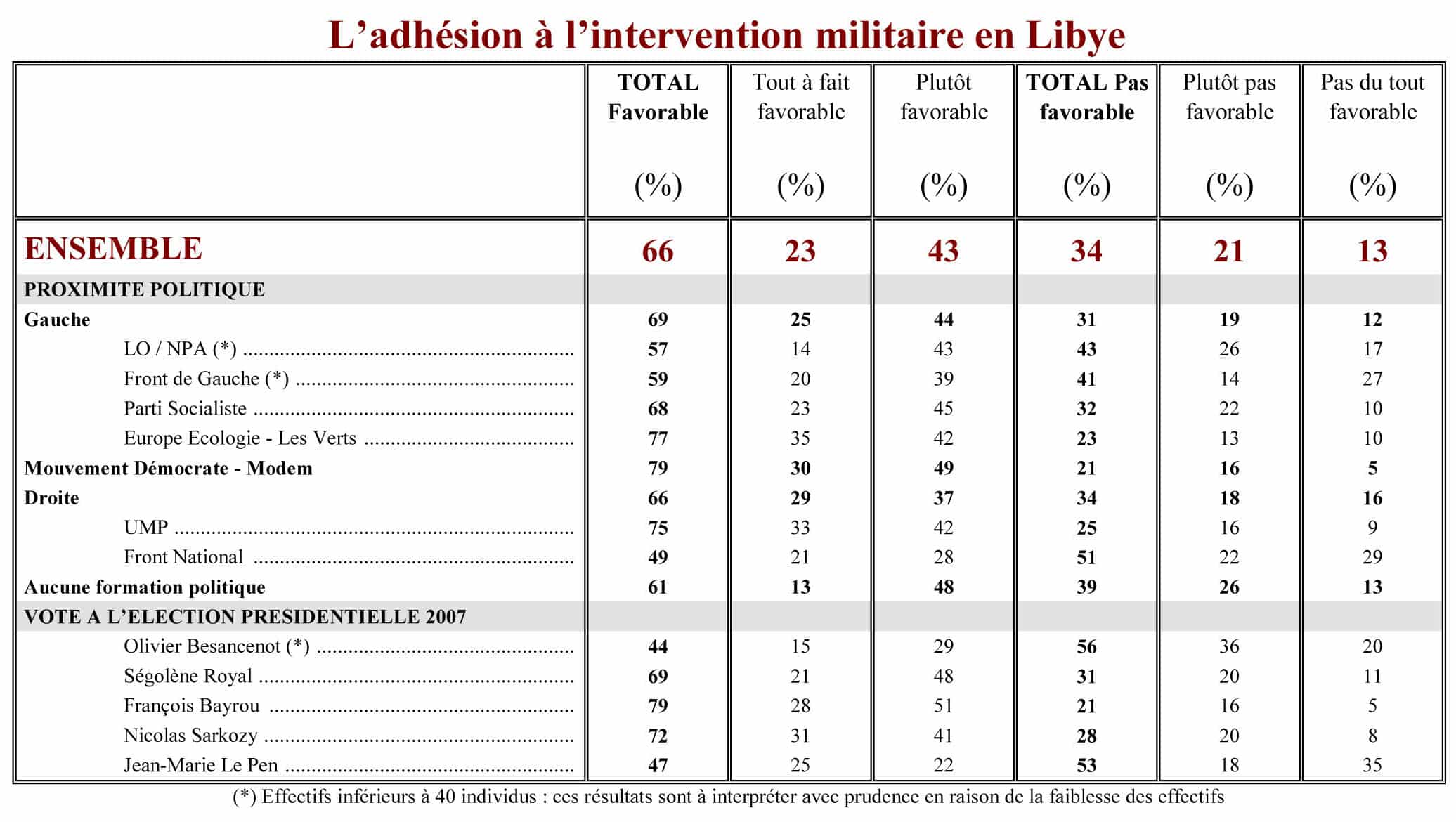 Unlike the Socialists for instance, LO and the NPA sought to stake out pro-rebel but anti-war stances: "Libye: non à la dictature de Kadhafi, non à toute intervention impérialiste"; "Communiqué du NPA: Non à l'intervention militaire des occidentaux en Libye."  Sadly, their official positions appear to exercise far less influences on their sympathizers than humanitarian imperialists and their mass media do.  Perhaps it's time for them to review the style and substance of their political discourse.
---
Yoshie Furuhashi is Editor of MRZine.  The full results of the two polls excerpted above may be downloaded at <www.ifop.com/media/poll/1427-1-study_file.pdf> and  <www.ifop.com/media/poll/1441-1-study_file.pdf>.
---


| Print
---