The sun had not yet risen in Cairo, as the Stay Human convoy began to prepare the departure for Gaza.  The journey about to be embarked upon was one filled with expectations and hope.  The importance of crossing the border at Rafah following the protests that brought down the Mubarak regime was on the minds of everyone, as well as the desire to remember Vittorio Arrigoni in the same place where he dedicated his life.  The convoy will carry a message to the people of Palestine addressed to the entire world: Palestine is not alone, Vik's dreams are also ours, solidarity with those who struggle against oppression and exploitation knows no borders.
Ten checkpoints slow the journey.  One in particular blocks it for 2.5 hours in the Sinai desert, with the usual issues, the same from the previous days, about not being able to cross Rafah.  The Italian embassy "concerned and earnest" had announced that the convoy would never enter Gaza, but obviously the facts have proved him wrong: we are here!
The Stay Human Convoy now follows in the footsteps of Vittorio, imprinted in the land of Gaza and underscored by the spontaneous affection shown by the Palestinians who welcome our arrival.  The Stay Human Convoy breathes in the determination, courage, and extreme humility of Vittorio, characteristics that we recognize in the unrelenting resistance of the Palestinian people.  For many of us this is the first time crossing the border of the Gaza Strip, a victory for those who never surrendered, whether by land or by sea, to the categorical "Denied Entry": nothing to see here, no one to meet.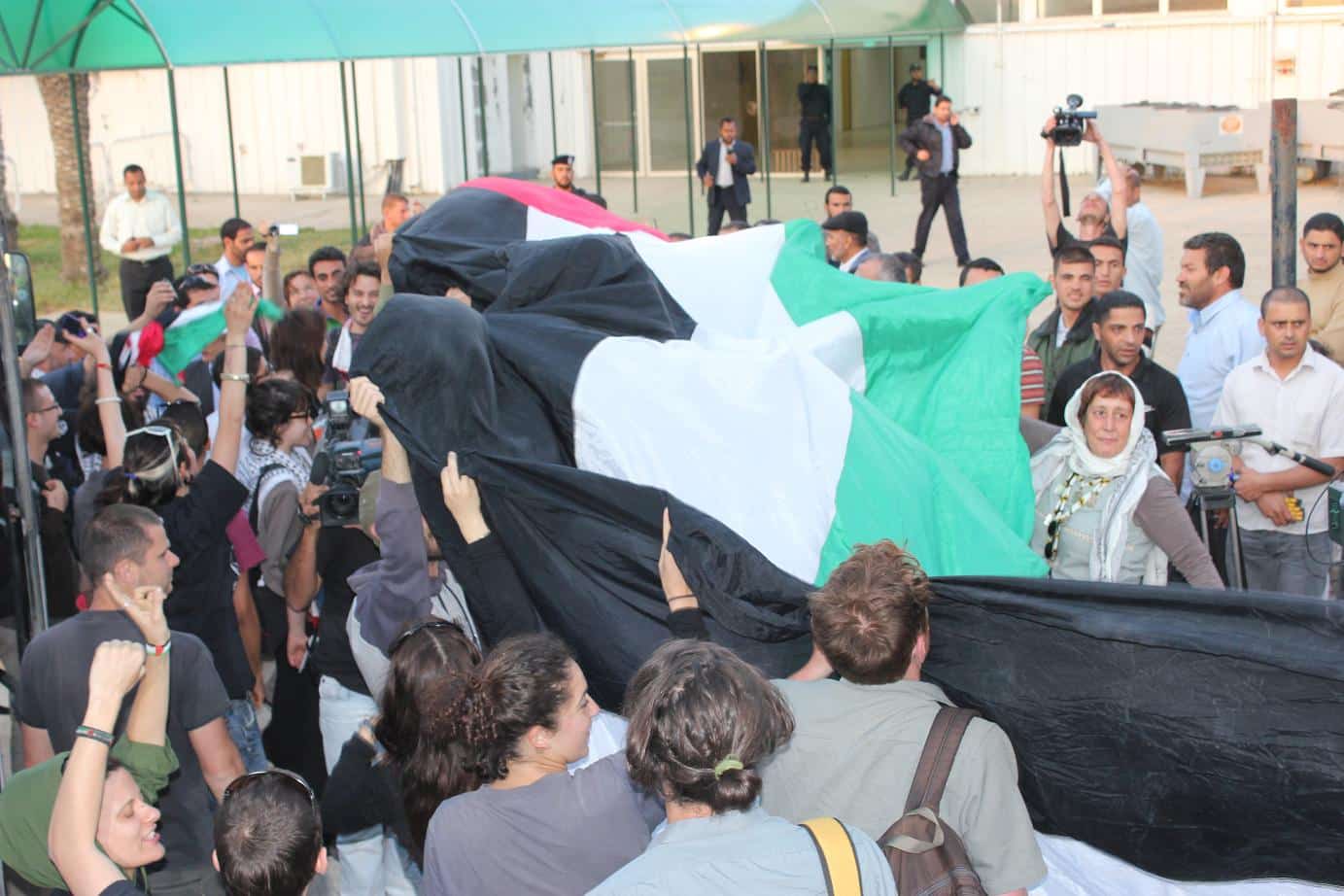 The historical importance of the moment is heightened by the infectious enthusiasm of the many Palestinians present to welcome the convoy, who accompany us to Gaza City.  Once there we retrace Vittorio's footsteps, in the places he frequented during his long stay in Gaza, where he met the friends that we now meet.  To the tunes of Bella Ciao, Unadikom, and Gazawi rap, images of Vittorio greet our arrival.
Ciao Vik, Free Palestine.
---
Follow the Stay Human Convoy via <vik2gaza.org/en/>, <twitter.com/#!/vik2gaza>, or <www.facebook.com/profile.php?id=100002318810069&sk=wall>.
---


| Print
---