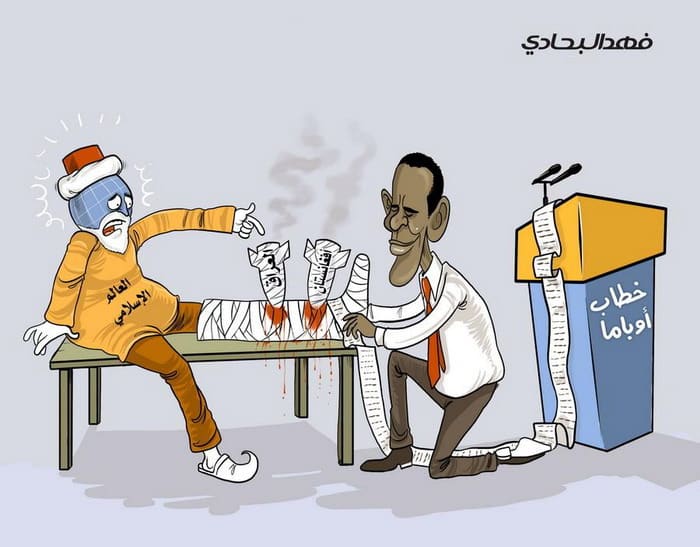 Instead of ending the wars on Iraq and Afghanistan,
Obama applies a bandage of speech.
---
Fahd Bahady is a Syrian cartoonist.  This cartoon was published in his blog on 5 May 2010; it is reproduced here for non-profit educational purposes.  The text above is an interpretation of the cartoon by Yoshie Furuhashi.  See, also, Gareth Porter, "Obama Drops 2009 Pledge to Withdraw Combat Troops from Iraq" (IPS, 3 August 2010).
---


| Print
---