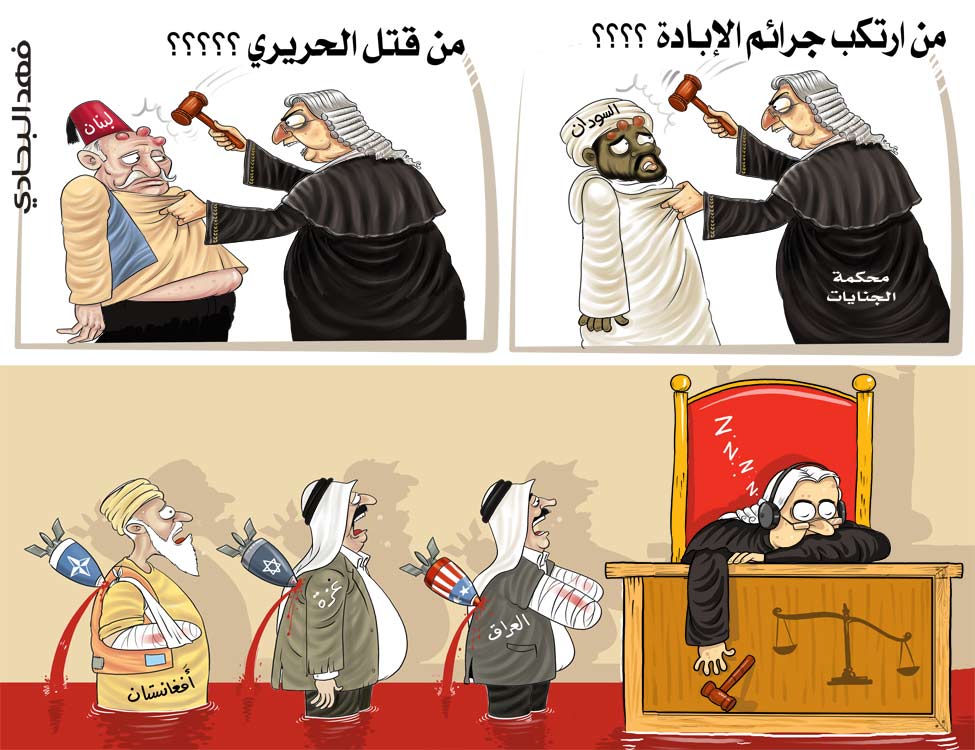 ICC to Sudan: "Who committed the crimes of genocide?"
STL to Lebanon: "Who killed Hariri?"
Justice, however, is asleep when it comes to Iraq, Gaza, and Afghanistan. . . .
---
Fahd Bahady is a Syrian cartoonist.  This cartoon was first published in his blog on 9 March 2011; it is reproduced here for non-profit educational purposes. 
---


| Print
---