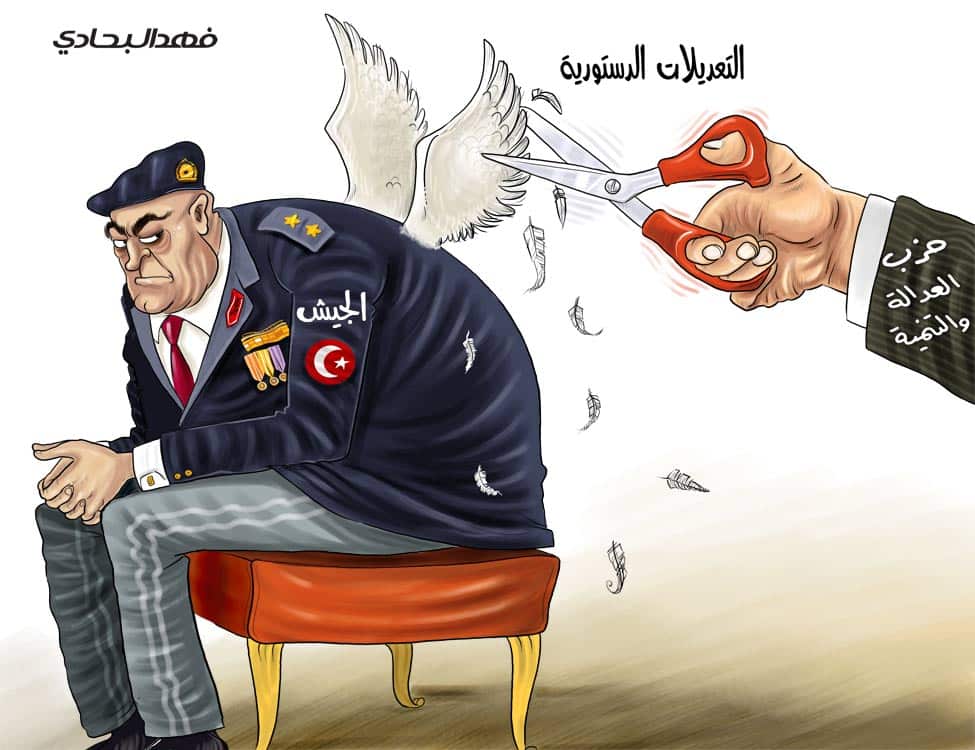 The Justice and Development Party (AKP) clips
the wings of the military by constitutional amendments.
---
Fahd Bahady is a Syrian cartoonist.  This cartoon was published in his blog on 11 May 2010; it is reproduced here for non-profit educational purposes.  The text above is an interpretation of the cartoon by Yoshie Furuhashi.  Turkish voters approved 26 constitutional amendments in the referendum of 12 September 2010 (58% Yes vs. 42% No, with the turnout of 78%).  Click here for the contents of the amendments.
---


| Print
---