Well-known Do-nothings' Gallery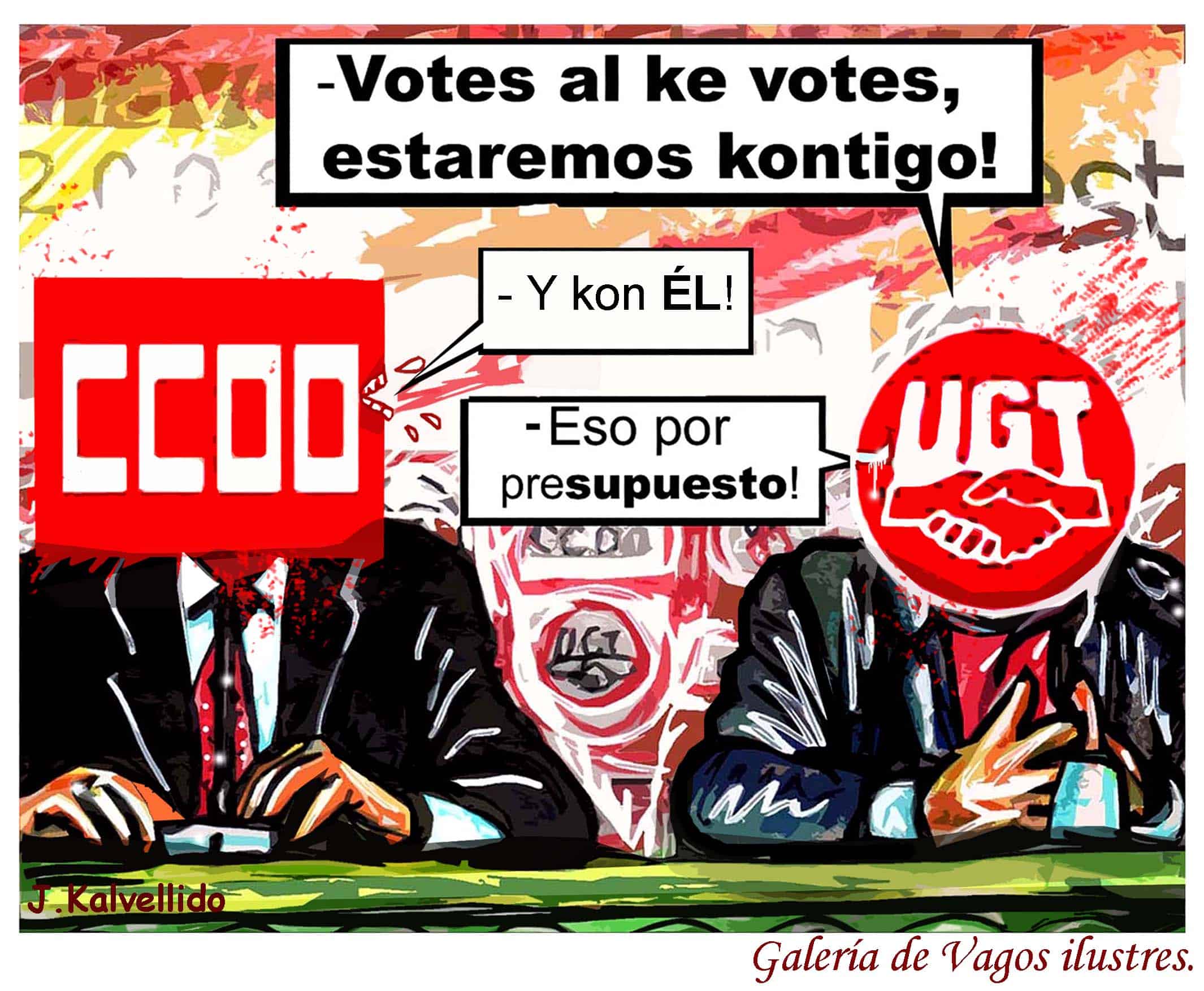 UGT: Whatever you vote for, we'll be with you!
CCOO: Yeah, what he said!
UGT: Of course, that's already taken into account!
---
Juan Kalvellido is a Spanish cartoonist.  Translation by Yoshie Furuhashi (@yoshiefuruhashi | yoshie.furuhashi [at] gmail.com).  Cf. LibreRed, "Contra el 'pensionazo'" (22 January 2011); Nigel Davies, "Spain Passes Pension Reform with Union Backing" (Reuters, 28 January 2011).
---


| Print
---